He (Tommy) has told me himself that he believes that he will be killed one day. I hold law officials and the politicians to whom they take dictation from, ultimately, responsible for his safety.
TOMMY ROBINSON RELEASED: 'POLICE WANT ME BACK IN PRISON AND ULTIMATELY KILLED'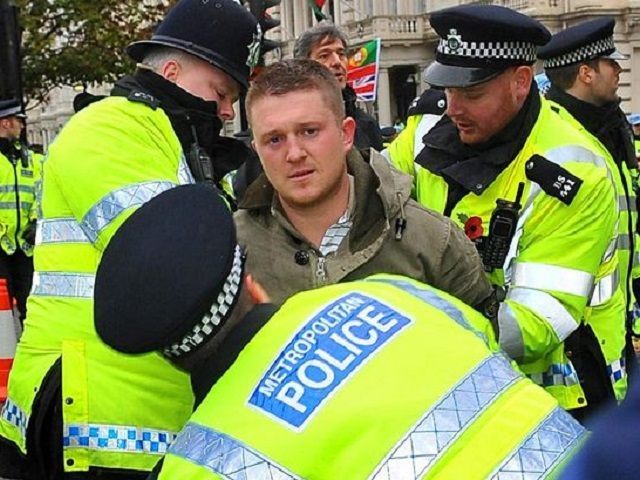 AP
Tommy Robinson has been released from jail after being recalled for the second time in a month. He has accused the police of detaining him in order to suppress his freedom of speech, and wanting him to "ultimately be killed."
Robinson, real name Stephen Yaxley-Lennon, 32, has confessed to involvement in an altercation when detained in July. Robinson claims he was deliberately put in danger by police and was acting in self-defence, as there was a bounty on his head and another man involved was planning to attack him with boiling water.
The man is alleged to be a Somalian Muslim, who has claimed that Robinson called him a "Paki." The police are reported to have charged Robinson with racially aggravated assault.
"I have been bailed on a racially aggravated assault. Yes I did hit a Somalian in prison cos he was gonna (sic) do me with boiling water," tweeted Robinson last night.
He wrote: "I was put in a position where my life was in danger with Muslim murderers planning how they would get me. It went down on my terms not theirs." Adding: "Because I again avoiding serious harm the police are pursuing a case against me in order to put me back in prison & ultimately be killed."