And Islam in general doing the same within the West with the help of feckless politicians and the nihilist Left.
NYT: ISIS 'IRREVERSIBLE' DESTRUCTION OF ANTIQUITIES HAS REACHED 'STAGGERING LEVELS'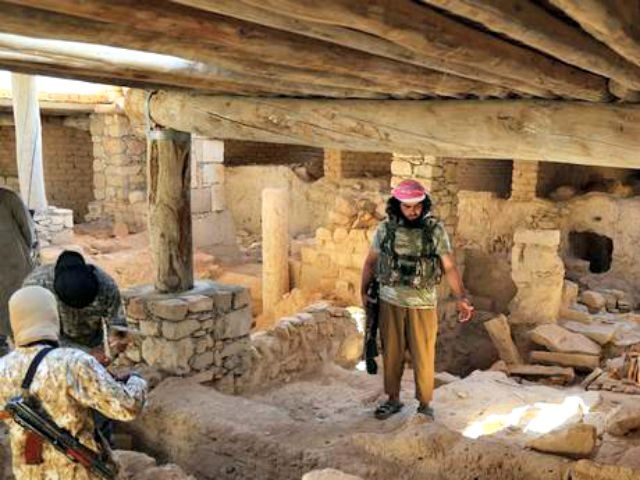 AP Photo
The Islamic State (ISIS/ISIL) has accelerated its demolition and looting of antiquities in Syria, reports The New York Times (NYT).
"Much like the grinding slaughter of human beings, the ravaging of irreplaceable antiquities in Syria and Iraq has become something of a grim wartime routine," notes the article. "Yet the cumulative destruction of antiquities has reached staggering levels that represent an irreversible loss to world heritage and future scholarship, archaeological experts and antiquities officials say."
"It has accelerated in recent months as the self-declared Islamic State has stepped up its deliberate demolition and looting, piling onto battle damage wreaked by government forces and other insurgents in Syria's four-year civil war," it continues. "That has brought antiquities lovers on all sides to a new level of despair."
Syrian government officials and local activists revealed that over the past week, in just the Syrian province of Homs, ISIS jihadist destroyed the fifth-century Saint Elian Monastery near the town of Qaryatain and blew up the 2,000-year-old Temple of Baalshamin, one of the best-preserved structures in the ancient city of Palmyra, considered one of the world's most important archeological sites.
ISIS militants reportedly destroyed the ancient temple on Sunday and the Roman Catholic monastery on Friday.