Yle: If it looks, sounds, and walks like PC, you're in!
A publicly funded propaganda machine in need of disbanding. "Lets pretend we really explore the population for independent voices representing mainstream thinking, and then use only those who sound well in our carefully manufactured echo chamber ."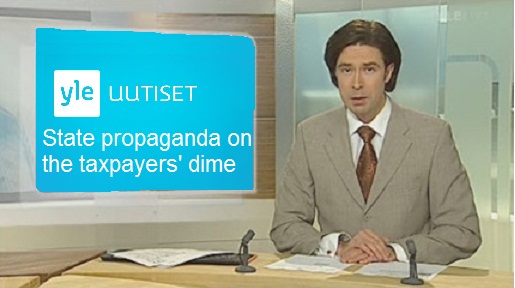 "Yle is constructing a brand-new publishing channel to facilitate the best and the brightest of grass-roots journalism, young media-savvy talent, foreign correspondents and civil activists. We are on the lookout for the next generation of comedians, investigative journalists, and Internet sensations. As a by-product, we have the benefit of expanding our Helsinki-centric coverage with more content from the rest of the country," he says.
Yle launches new FOLK service for sharing media content, contributions welcome
A new media content sharing service has been launched by the Finnish Broadcasting Company Yle, designed to gather content from contributors around the country and make it available on Yle's web, TV or radio outlets. Yle publication manager Risto Kuulasmaa says everyone with a desire to create, express or participate should feel free to submit their original content to the new Yle FOLK service for consideration.