This mirrors the mega mosque brouhaha in Finland, the Shiites are very sceptical of the Sunnis' plans.
SHIITE IMAM CALLS FOR POLICE PROTECTION AMID RISE OF MUSLIM SECTARIAN VIOLENCE IN UK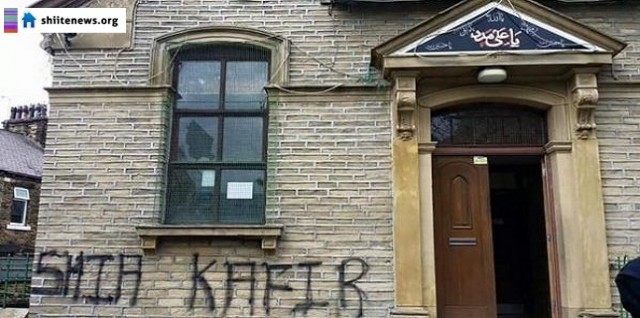 Sunni vs Shiite sectarian violence has long been a defining factor of Middle Eastern conflict; as ISIS has taken hold thorough the region that conflict has waxed rather than waned. But warnings of violence between the groups have now been issued in the UK, as immigrants from the region bring their ideological baggage with them.
Back in the Middle East, July saw IS fighters in Yemen bombing two Shiite mosques, killing hundreds in an attempt to drive out Shiite groups and take over the country. And in Tikrit, Iraq, 1,700 Shiite army cadets were slaughtered by IS in a gross act of sectarian violence. Jihadists filmed the massacre, turning to the camera to say: "This is a message I address to the whole world and especially to the Rafidha dogs, I tell them we are coming."
That message has hit home in London, where Sunni / Shiite violence has long been brewing. Sayed Ammar Nakshwani, a leading Shiite cleric has already left the UK for the United States following a protracted campaign of threats against his family by Sunni militants, The Times has reported.
It began in 2009 with his car being smashed up and the word "rafidi" daubed on it – a common Sunni insult against Shiite Muslims which refers to their rejection of Mohammed's companions.