Keeping in line with classic islamic antisemitic motifs.
UNAPOLOGETIC MUSLIM PROF DENOUNCES 'DIRTY JEWISH ZIONIST THUGS'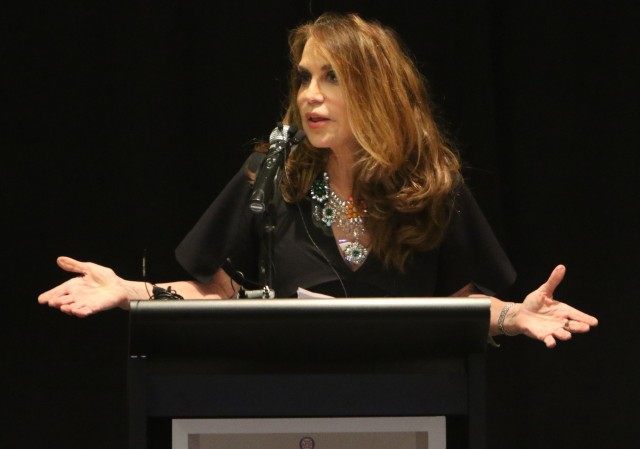 The Associated Press
Kaukab Siddique, an associate professor of English at Lincoln University in Oxford, Pennsylvania, has called me and other defenders of free speech "dirty Jewish Zionist thugs" – and of course, he refuses to retract. On the contrary, the Philadelphia Inquirer reports
Kaukab Siddique spewed,
"I would say it again."
Such ideological rhetoric and hatred has been normed by a sharia-adherent culture, and most particularly by leftist academia. Islamic Jew-hatred has become mainstream under the guise of "Palestinianism," when it is actually nothing less than a recrudescence of Nazism.
Reporter Susan Snyder validates this vile professor's hatred in the Philadelphia Inquirer when she describes me as "anti-Muslim." I am not anti-Muslim, I am anti-jihad. But if she described me that way, people would think, "What's wrong with that"? Snyder goes on in her article to use the radical, far-left fringe group the Southern Poverty Law Center to smear me even more. Mind you, all this is in an article about a Muslim professor at an American university calling Jews, and me in particular, "dirty Jewish Zionist thugs." Snyder works hard to norm this depravity. She did not, of course, bother to contact me for comment.
Snyder writes that Siddique "doesn't regret" calling us "dirty Jewish Zionist thugs," and quotes his defiance: "I would say it again." Siddique says that my organization, the American Freedom Defense Initiative, in holding our free speech event in Garland, Texas that was attacked by Islamic jihadists, was committing "cultural genocide." He added: "She did the worst, other than killing us." 
In calling our free speech event in Garland "cultural genocide," Professor Siddique reveals how truly insidious his agenda really is. Standing for free speech against violent intimidation is "cultural genocide"? Snyder passes on this ridiculous claim without remarking upon it. What Siddique is saying is that violating Islam's blasphemy laws is tantamount to mass murder — and the only alternative is that we submit and accept those blasphemy laws.