Nothing left to incriminate her, at least so she believes.
HUMA ABEDIN PLEDGES TO PRESERVE EMAILS AFTER JUDGE'S ORDER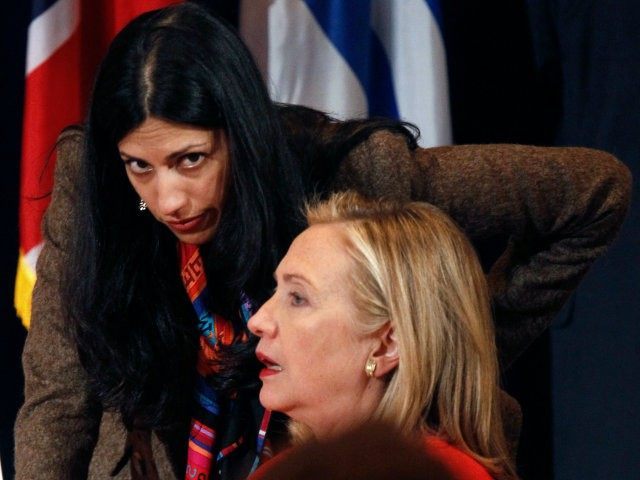 Reuters/Kevin Lamarque
WASHINGTON (AP) — Two aides to former Secretary of State Hillary Rodham Clinton have agreed not to delete any work-related emails or documents following an order from a federal judge that they preserve the records, according to their lawyers.
The pledges from Huma Abedin and Cheryl Mills are contained in court documents submitted by the State Department this week as a part of a public records lawsuit brought by the conservative group Judicial Watch.
That lawsuit sought records related to Clinton's tenure as secretary of state, specifically documents about the work of Abedin, Clinton's former deputy chief of staff.
U.S. District Judge Emmet Sullivan last week ordered Abedin and Mills to preserve their emails and records, which their lawyers say they have agreed to do.
The back-and-forth – in the same week that Clinton provided the Justice Department her private email server – suggests that trusted Clinton aides may also face scrutiny over emails and records in their possession.
Clinton said in a sworn court statement this week that Abedin had an email account on Clinton's personal server "which was used at times for government business," but that Mills did not. She has also said that all emails that were, or potentially were, work-related records have been provided to the State Department.