And the media, who would be all over this 24/7 if it were a private company involved in the spill, are keeping this on the back burner because it's the EPA, an agency under fire from the conservatives for being anti-growth, anti-energy, anti-business, anti-private individual and a power unto themselves, a totally alien idea to the U.S. constitution.
EPA CAUSES MASSIVE HAZARDOUS SPILL IN WEST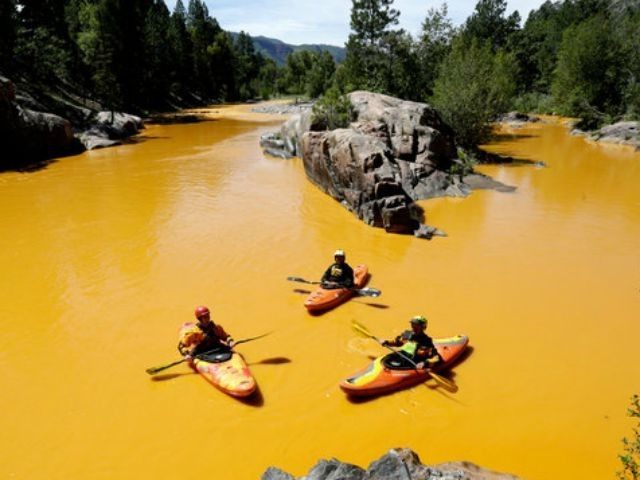 Jerry Mcbride/The Durango Herald, via AP
Earlier this month, employees of the Environmental Protection Agency, acting in their official capacities, caused one of the largest hazardous waste spills in recent history.
"For almost a week, a torrent of toxic sludge — the color of hot mustard and rife with poisonous metals — has been flowing through Colorado, Utah and New Mexico. On Monday, the governor of Colorado declared a belated state of emergency, as officials announced that the popular Animas River would remain closed until at least Aug. 17," NBC reports.
The "transparent" Obama administration, however, is hiding the actual details of how the agency ostensibly responsible for keeping our waterways clean created this environmental disaster.