Deserving of jail time that she'll never see.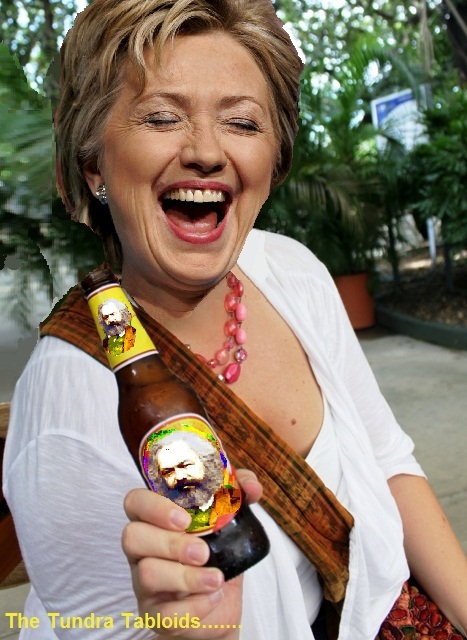 All in the service (as Sec-State, that's why she had a private server) of Bill and his foundation, winning donations quid-pro-quo from around the world. It's how Bill got half a million from Putin for speaking in Moscow after Russia was sold 20% of U.S. uranium deposits.
FBI seize Hillary's emails and she will hand over her private server: Officials say she had two messages classified as 'above top secret' on her home database as agents step in to secure secrets
Investigator found two messages deemed 'Top Secret, Sensitive Compartmented Information'
The hyper-secret messages passed through her insecure home server
Thought to contain information from the CIA related to satellite imagery 
The FBI seized a thumb drive containing the emails from her lawyer
Campaign also handed over her server to Department of Justice
State Department has disputed that the emails were classified at the time 
Facing questions: Hillary Clinton at a campaign stop in Claremont, New Hampshire, Tuesday
Hillary Clinton will turn over her email server to federal investigators – after it emerged that the insecure device contained at least two hyper-classified messages.
The former Secretary of State agreed Tuesday to give her controversial server to the Department of Justice.
The move came on the same day the chairman of Congress's judicial committee revealed that some of the messages on the private server were stored at the government's second-highest level of secrecy.
Chuck Grassley (R-Iowa) revealed that a government inspector found messages on Clinton's server marked 'Top Secret, Sensitive Compartmented Information'.
A spokesman for Clinton's presidential campaign said the candidate 'pledged to cooperate with the government's security inquiry' and answer further questions.
Two thumb drives containing a cache of her emails were also handed over to FBI agents Tuesday after officials deemed they could no longer safely be held in the Washington, D.C., officer of her lawyer, where they had been kept.
The two super-secret emails – plucked from a sample of just 40 from Clinton's tens of thousands of messages – are thought to originate from the CIA.
The Washington Post reported that the agency had originated the information, and said it could be linked to satellite imagery.
Critics of Clinton in Congress, government and beyond have called for months for her to release more information about her emails – but the former secretary has proved reluctant.