Islam, it's a blast.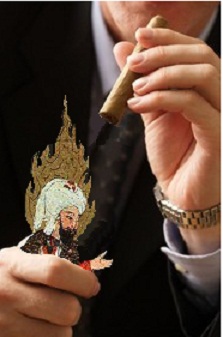 They obviously didn't get the message from dear leader to tone down the horror due to it being a horrible PR nightmare. Earlier they blew off their heads, now their entire bodies.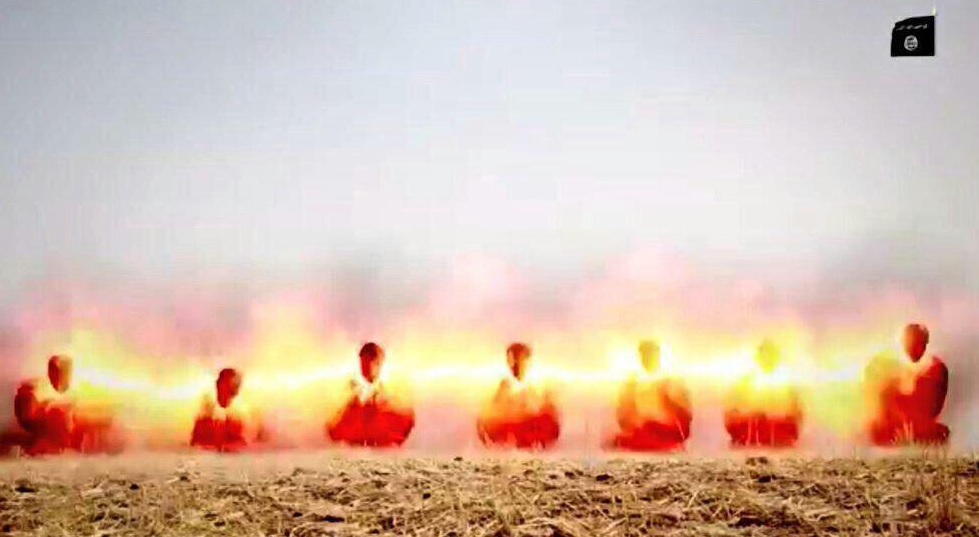 Sickening video reveals Isis's new method of execution: Ten prisoners made to kneel above bombs that have been buried in the ground
Devastating violence: The charges are set off with the video ending with graphic scenes of the dead bodies
ISIS militants bury bombs in the ground before blowing up their prisoners
The Khorasan killings were filmed in an unknown location in Afghanistan
The video claims the ten prisoners had committed acts of 'apostasy'
WARNING: GRAPHIC CONTENT
They have burnt men alive and drowned prisoners in metal cages but now ISIS have released a new video showing off their new horrific method of committing murder.
Filmed in an unknown location in Afghanistan, ISIS militants are shown burying several explosive charges beneath the ground before covering them with earth.
The ten prisoners are blindfolded and led up to where the bombs have been buried before they are forced to their knees. The bloodthirsty jihadis detonate the charges, killing all the prisoners.
Appalling: the victims are forced to knee where the bombs have been secretly hidden by the ISIS militants
All the victims are described as 'apostates', according to the ISIS video, which appeared on jihadi social media accounts last night.
It is believed the victims are from the Shinwari tribe and were accused of aiding the Taliban in the Afghan province of Nangarhar, where ISIS was recently expelled.
Several of the other victims were also condemned to death for helping the Afghan government counter the longstanding insurgency in the troubled country.
The video appears heavily co-choreographed with the ISIS fighters riding on horses across the green hills with the early morning fog adding to dramatic effect.