But don't worry, Team Obama is deeply worried over it.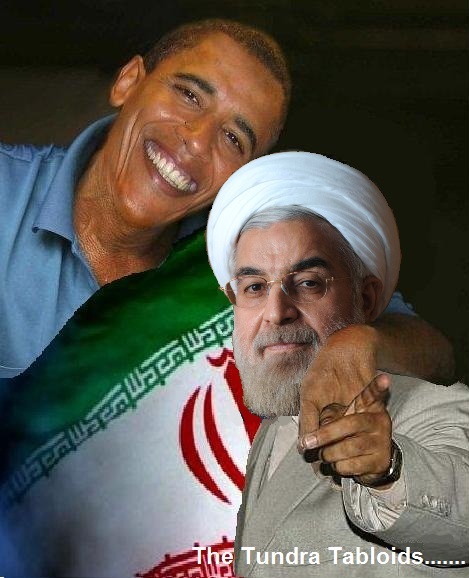 Iran confirms trip by Quds Force Commander to Moscow to discuss arms shipments
By Jennifer Griffin, Lucas Tomlinson
Iranian officials confirmed Friday that General Qassem Soleimani, the heavily sanctioned Revolutionary Guard Quds Force commander, traveled to Russia last month and was conducting weapons deals, including discussion of the S-300 missile system, according to Reuters.
The U.S. ambassador to the United Nations, Samantha Power, said Friday the U.S. is very concerned about the development.
"Qassem Soleimani is subject to a UN travel ban and this travel ban requires all states to prohibit Qassem Soleimani from traveling to their nation and the only exception to that is if the Iran sanctions committee grants an exemption," she said at UN headquarters in New York.
The White House did not specifically blame the Russians for hosting the Iranian general.
"I can't confirm these specific reports but it is an indication of our ongoing concerns with Iran and their behavior," White House press secretary Josh Earnest told reporters Friday at the daily press briefing.
Mike Rogers, former chairman of the United States House Permanent Select Committee on Intelligence, weighed in late Friday afternoon.
"We should not underestimate what this means to our national security," he said. "A leading general in Iran just told the world that the United States of America is irrelevant and Russia welcomed him with open arms. Not only do Russia and Iran not fear us, they do not respect us. And that, is dangerous."