Yeah, and what exactly does the Leftist think of what would happen if Iranian Jews denounce the government's nuke weapons project in its entirety? 
Answer: He would never address such a question because it blows the meme he's presenting right out of the water.
NOTE: You can never trust any public statement by community leaders positive within an oppressive regime that backs the status quo, we have this to be true throughout history.
LEFTIST AUTHOR MAKES DUBIOUS CLAIM THAT IRANIAN JEWS SUPPORT THE IRAN NUKE DEAL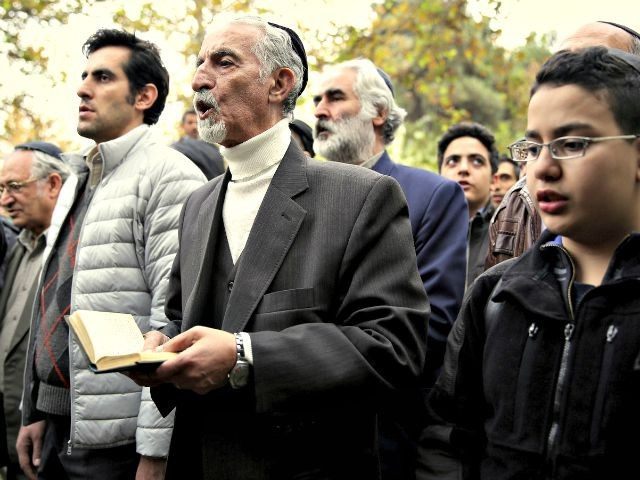 After visiting Iran, Left-wing journalist Reese Erlich has concluded in his piece, "Iran's Jewish community gets behind nuclear deal with the US," that there is little to no dissent among Iran's Jews on the supposed positive implications of the Iran nuclear deal.
In his article, which was reposted on Friday in USA Today, Erlich makes the case that Iran's Jews are unified in favor of the deal.
To come to his consensus that the Jewish "community" supports the Iran deal, Erlich only cited three Iranian Jews– two who have been approved by the Mullahs as Jewish community representatives, and one who was seemingly afraid to give the author his full name, likely for fear of reprisal.
Dr. Siamak Morsadegh, the state-sponsored Jewish representative in the Iranian parliament, who had to be approved by the Ayatollah's Council of Guardians before he was allowed to take his seat in the majilis, proudly told the author that Jews can pray at their synagogues without fear of being killed by a rogue jihadi. However, he then revealed that as a racist apartheid state, Iran prohibits Jews and other religious minorities from holding higher leadership positions in government.
The author also spoke to Dr. Homayoun Najafabadi, who leads the Tehran Jewish Committee– another state-approved body–to form his consensus on the Iran deal.
"There was the possibility of war. With the deal signed, it will take war off the table and bring stability to the region," Najafabadi told the author.