I'm not a Trump supporter for president, but i will say this, he's certainly clearing the field for others to take the charge once the real race gets going. Taking all the cheap shots, and giving them, is manna for the process, calling out the fake media and the political chumps and fakes is great for breathing life into the process. We don't need 'nice', we need verbal fisticuffs and plenty of it to create a rebirth of passion, the GOP old guard isn't nice to conservatives, never has, only to the democrats,….while they get their lunch stolen.
NOTE: I've learned some things about Megyn Kelly's journo practices from a private source who had some dealings with her, and they were substandard to say the least.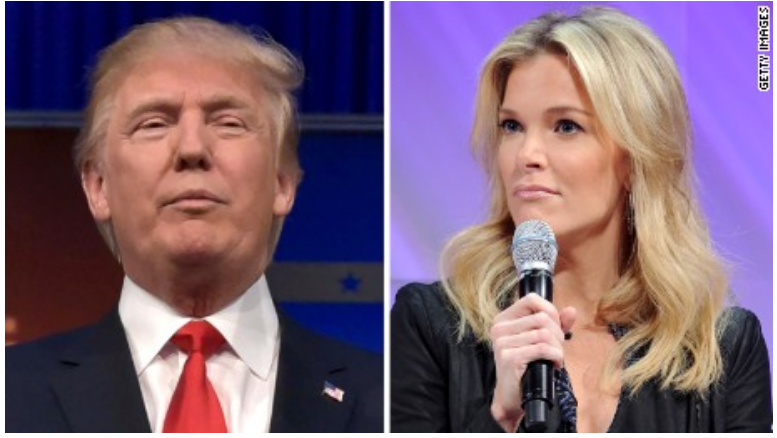 BREITBART'S EDITOR ALEX MARLOW: FOX NEWS 'TRYING TO TAKE OUT TRUMP' FOR GOP ESTABLISHMENT
Marlow: First Debate Was 'Establishment' FNC 'Trying to Take Out' Trump
On Friday's broadcast of CNN's "OutFront," Breitbart News Editor-in-Chief Alexander Marlow said the first primetime debate was "a great debate — between the Fox News anchors and between Donald Trump" with "establishment" Fox "trying to take out" the businessman and GOP frontrunner.
Marlow said that pollster Frank Luntz's declaration that the primetime debate was "the destruction of a presidential campaign" for Trump is "wishful thinking." He continued, "We saw what last night's debate was, which was a great debate. It was a great debate between the Fox News anchors and between Donald Trump. There was also, I enjoyed the [Chris] Christie-Rand [Paul] spat. That was good too. But, for the most part, we saw that Fox was on a mission: they're trying to take out Donald Trump." He continued: "Fox is positioning themselves as a centrist network, as an establishment Republican network. They're not interested in Donald Trump and his supporters. His supporters are grassroots conservatives, and that's why he does so well."
Marlow was then asked by substitute host Kate Boulduan what was wrong with "pushing" Trump? He answered, "There's nothing wrong with pushing him on his record. It's just the vitriol and the tone, I think made Trump seem like a victim. He was sitting there smiling in the beginning, while he's essentially getting badgered." Marlow said that he expected the opening to have something to do with Hillary Clinton or specific policy positions. "No, it was just, 'are you going to pledge allegiance to the Republican Party?' This is clearly a gotcha question, and it was a gotcha debate."
He added, "There were lots of gotcha questions throughout the debate. It was peppered with it, reading from Donald Trump's Twitter feed, you can't get more gotcha than that, when we're going up against presumably Hillary Clinton, married to Bill Clinton, accused serial sexual harasser, with accusations still on the table."