I've reported on this before, but it's still outrageous, and illegal under international law (UNSCR 1373).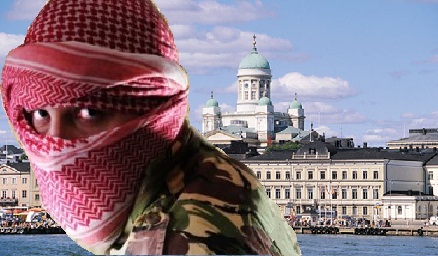 SK: Finnish Isis-combatants receive full KELA subsidies
Finnish fighters who have joined the ranks of Isisi are still paid full with KELA subsidies, says Finnish Kuvalehti.
Subsidies from KELA may be received, if the stay abroad lasts for less than a year. All payments can be paid in this case are normal. Benefits include pensions, aid to families with children and to health insurance covered benefits.
Benefits is conditional only within the scope of the Finnish social security. Policy applies to all EU and countries outside the EEA territories. The whole family's departure according to the payment of family benefits, can continue during an ad hoc stay abroad.
Child allowances and maternity allowance will operate normally.Only a maternity box will not be sent to Syria. Instead, the family can receive a tax-free sum of € 140.
However, the conditions for entitlement to benefits should be the same condition for residents everywhere in Finland, Kela Income Security Department Lawyer Henna Huhtamaki says to Suomen Kuvalehti.
Finnish law does not have stipulations, which would prevent the payment of aid to someone in a terrorist organization. Total number who have left Finland for Syria is about 70 people, of whom only about twenty have returned.
Similarly, belonging to a terrorist organization is not a crime in Finland.The authorities have intelligence information about the doings of people in Syria.
MTV3 Jukka Ketonen