Islamic State taking page out of al-Qaida's (Abu Musab al-Suri's) playbook.
Once again I call on everyone reading this blog to read Lori Lowenthal Marcus' excellent piece from Dec.2013 on "lone wolf" jihadi activities, as being nothing more than a different tactic in the wider strategy of the global jihad.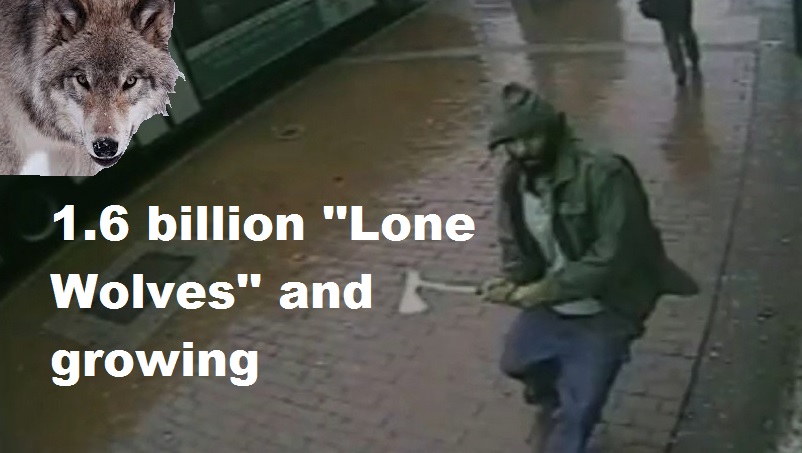 The global jihadi masterminds endorse a new style of operation, particularly for those in the non-Muslim world arena: small cells, few connections, low cost munitions and high density, high profile crowds. "It's the al Suri Strategy come home to roost."
NOTE: This strategy mirrors exactly what is happening all over the West. "Lone Wolves" are in fact a real phenomenon, the reality of these "Lone Wolf" jihadis it doesn't mean that al-Qaida or Islamic State are on the ropes, that this is the only thing that they can come up with, these very difficult to stop LW's, work in tandem (unbeknown to the other) as yet another dangerous weapon in the jihadis' arsenal in waging jihad around the world.
CHILLING CALL TO ARMS FOR MUSLIMS IN GERMANY TO COMMIT 'LONE WOLF' ATTACKS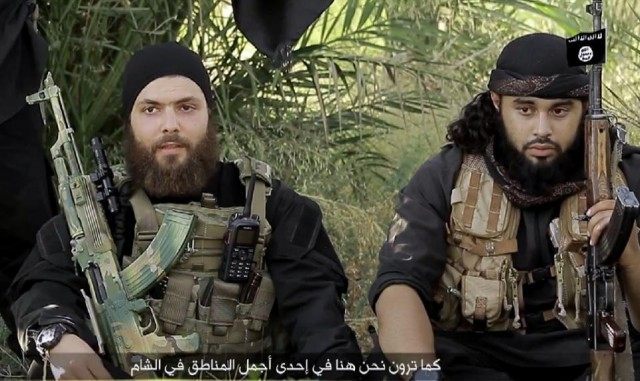 A new Islamic State propaganda video, believed to be the first filmed in the German language, has threatened the life of Angela Merkel and called on believers to attack Germany and Austria.
Germany's Die Welt reports at least two of the Jihadists seen in the film – which includes pronouncements on Jihad and the execution of two prisoners with assault rifles – are European citizens. Abu Omar al-Almani, a German, and Austrian Mohamed Mahmoud both speak in the film, calling on Muslims living in either country to either travel to the Islamic State, or to wage holy war at home.
Calling on Muslims to become 'lone wolf' killers Mohamed Mahmoud, who was jailed for four years for terrorism offences in Germany but escaped to the Islamic world says: "My brothers and sisters, either you come here and join the Mujahideen, or you lead the jihad in Germany and Austria. You do not need much, just take a large knife and kill every unbeliever. They are like dogs!".
He also threatened to kill German chancellor Angela Merkel, who authorised last years donation of €70 million of second hand military equipment to Kurdish forces fighting the Islamic State. Surplus German army equipment flown out to Syria included 16,000 rifles, 2,500 Panzerfaust-3 antitank rockets, 8 million rounds of ammunition, 10,000 hand grenades, and 100 military vehicles. Almost immediately after the weapons arrived in Syria, German-made hand grenades began mysteriously appearing in Islamic State armouries.
Mohamed Mahmoud said of Merkel: "Oh Merkel, you dirty bitch. We will take revenge for the insult of the prophet, we will take revenge for the Afghan Muslim blood that you have shed. We will take revenge for the shipment of arms to the rebels here in the Islamic state. Our revenge will be with you!".