And the antisemitic Left is permanently fixated on the Jewish state.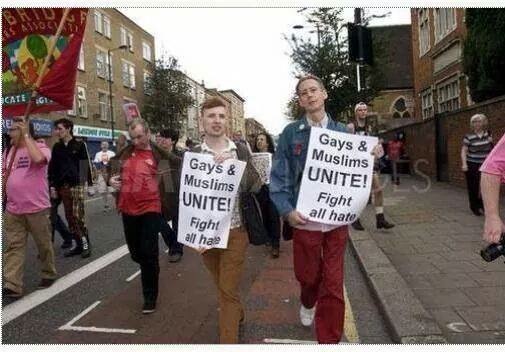 Blindfolded, bound and brutally murdered: Depraved ISIS fighters throw man from a building in Iraq for being gay as a baying crowd gathers below
WARNING: GRAPHIC CONTENT 
Three balaclava-clad jihadis are pictured with the man at the top of the silo
Victim has been blindfolded and bound before being thrown to his death
Accused of being gay and a large crowd gathers to watch the punishment
Photographs are the latest proof of ISIS' ambition to murder homosexuals
Children stand among a crowd of laughing men as depraved Islamic State militants throw a man accused of being gay from the top of a building in northern Iraq.
Shocking new photographs show the man, who is blindfolded and has his hands tied behind his back, pushed off the top of a silo.
It is the latest proof of ISIS' ambition to hunt down and execute anyone they believe is gay.
Read more:  H/T: Jukka Ketonen