In normal times I would emphatically protest the decision, but these are not ordinary times.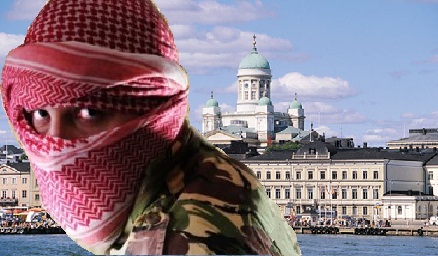 Police get greater immigration monitoring powers – no suspicion of felony required
Government has moved to strengthen police powers to monitor immigrants in Finland. Police and border guardsmen will now have open access to restaurants and other business premises to conduct immigration checks – without any suspicion of wrongdoing.
New legislative changes came into force in May allowing police and border guard officials to perform immigration checks as part of their everyday duties, without any prior suspicion of crime. The wider powers will allow officers to conduct thorough inspections of business premises as part of their work.
The goal of the legal reform is to clarify the jurisdiction of police and border guards. Previously police were only able to investigate business premises for possible immigration offences if they suspected a crime had been committed.
"This reform – or clarification of jurisdiction – is very welcome. It gives us the tools to properly monitor. Our powers are now clear," said Detective Inspector Pekka Gavrilov of the southeast Finland police department.
Gavrilov said that there had been shortcomings in officers' ability to perform immigration monitoring.
"Now if a situation arises in which an employee is hiding in a back room, our immigration monitoring powers allow us to go there and find out what's happening," he added.
Gavrilov explained that previously in similar situations police have had to collaborate with local administrative officials, who have the authority to execute searches based on public order ordinances.
"We will no doubt continue to cooperate in the future as well, but now the police also have the same rights," he noted.
Officials say they hope the legal reform will also help them combat the grey economy.
Immigration monitoring part of routine duties
Immigration monitoring is an everyday part of police work. The role is particularly important in southeast Finland, where there is a great deal of cross-border activity as well as many foreign-background entrepreneurs and workers.
Checks are performed systematically on different companies, but are also conducted as part of regular traffic enforcement exercises.
"If a foreign car is stopped, at the same time we check residence permits. The new law also makes it possible for police to check the residence status of possible passengers in a vehicle," Gavrilov continued.
On Wednesday Kotka police stopped a private car in which two Belarusian men were travelling.
As part of routine immigration monitoring activities police asked the men to prove their identity and explain the purpose of their visit. It later turned out that the car contained clothing worth hundreds of euros. Police suspect that the items were stolen from a local clothing store. The men were detained and the case is being investigated as larceny.