Like defeating the Islamonazis throughout their region.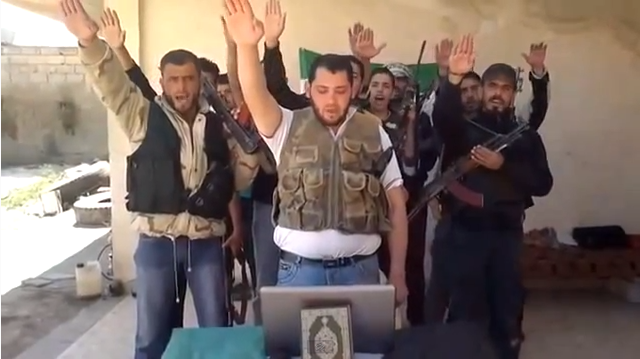 Iraqi MP: 'Iraq should establish ties with Israel, we share interests'
Mithal al-Alusi further slammed the Arab World for not recognizing the Islamic State as an Arab-Islamic creation and chided his colleagues for blaming its creation on the West and on Israel.
In an interview with Kuwait's daily newspaper al-Rai from earlier this month, Iraqi MP and leader of the Ummah Party, Mithal al-Alusi, called on Iraq to establish ties with Israel and expressed hope to see an Iraqi embassy in Israel at some point in the near future.
The outspoken al-Alusi, who has previously visited Israel a number of times, referred to diplomatic relations with Israel as "our [Iraqi] interest," and added that he does not want Baghdad's interests to be solely to "Abu Mazen," the name by which Mahmoud Abbas is commonly referred to in the Arab World.
Besides normalizing relations with Israel, the interview touched on several other subjects, including the fight against the Islamic State.
"ISIS is the disease of this generation, and could continue [to exist] for another 100 years," al-Alusi said, going on to claim that the Arab world must change its "internal mentality – the mentality of vengeance and nullification of the other [that] created ISIS."
Asked about who created the Islamic State, al-Alusi rebuffed wide-spread conspiracy theories linking the extremist groups to non-Arab, non-Islamic actors.
"It is our creation, not a Western or European or Crusader or Jewish or Israeli creation. It is a creation of the Arabs and Muslims, because we have failed to protect our society and have allowed these extremist views –to exist."
Al-Alusi also lamented his own country's weakness not just in the face of the Islamic State but also in light of Iran's expanding influence in the region.