I lay odds that that's exactly the reason why they knicked him again.
CLAIM: TOMMY ROBINSON IMPRISONED TO STOP MUHAMMED CARTOON CONTEST, UK COPS WON'T DENY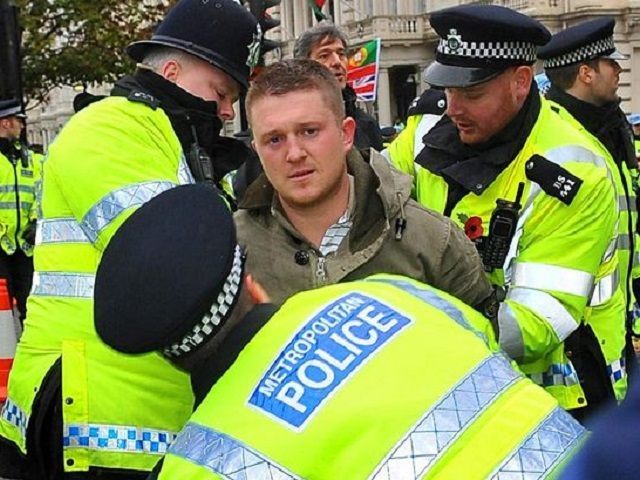 British police have refused to deny the sensational claim by hard-left activist group Hope Not Hate that former-EDL leader Tommy Robinson was recalled to prison to prevent him from taking part in a 'draw Mohammed' competition.
Writing in an already questionable report, which in a stunning leap of logic claimed freedom-of-speech campaigners in the United Kingdom were attempting to ignite a civil war with British Muslims, Hope Not Hate director Nick Lowles wrote there had been a government conspiracy to take Robinson out of circulation. In a section of the report summarising the backgrounds of the Mohammed Cartoons organisers, Lowles claimed Tommy Robinson, real name Stephen Lennon, had been:
"returned to prison for breach of license (for a conviction for mortgage fraud) in what appeared to be an attempt by the authorities to prevent him from getting in the cartoon plot"
On the face of it, an apparently absurd conspiracy theory – and simple to deny. Yet when contacted by Breitbart London the National Probation Service, the organisation responsible for recalling Lennon to prison refused to distance itself from the allegation. A Ministry of Justice spokesman said:
"Public protection is our priority. Offenders on licence are subject to strict conditions and are liable to be recalled to custody if they breach them."
"We do not comment on individuals."
Any attempts at gaining further clarification on even routine elements of ministry practice, and the process of handling claims about their professionalism and political influence over their decisions were immediately stonewalled.