Morons.
They take to "diversity" like a pig takes to slop.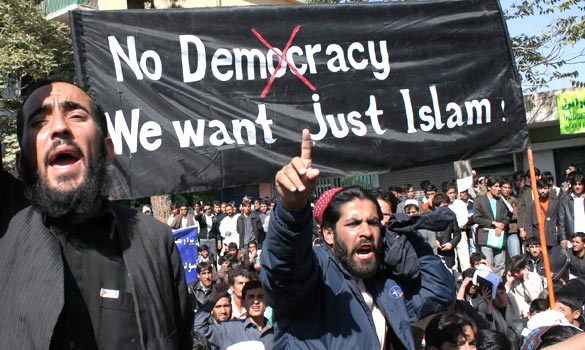 Diversity rally gathers 15,000 in Helsinki
Dozens of Finnish political, religious, labour and cultural leaders addressed a crowd gathered to protest hate speech.
Police estimate that at least 15,000 people have gathered in central Helsinki on Tuesday evening to support an open, multicultural Finland.
Organized within just a couple of days under the slogan "We Have a Dream", the demonstration was spurred by a Facebook post on Friday night by MP Olli Immonen, a member of the Finns Party's far-right anti-immigration wing. He called for his "fellow fighters" to battle against "the nightmare of multiculturalism" in Finland, predicting that their "enemies'…ugly bubble" would be "burst into a million little pieces".
The event kicked off at Citizens' Square across from the House of Parliament in downtown Helsinki at 5pm with messages from President Sauli Niinistö and former President Tarja Halonen. Niinistö expressed the hope that the event would "lead the immigration discussion in the right direction."
Other speakers included Finland's Chief Rabbi Simon Livson, Helsinki Lutheran Bishop Irja Askola, ex-foreign minister and former SDP chair Erkki Tuomioja, MP and former Minorities Ombudsman Eva Biaudet and Helsinki city councillor Fatbardhe Hetemaj of the conservative National Coalition Party.
Catcalls and angry chants
Timo Laaninen, secretary of PM Juha Sipilä's Centre Party, rejected racism and hate speech – but declined to answer MC Tino Singh's pointed question as to whether the Finns Party could remain in the government.
Also speaking was Matias Turkkila, editor of the Finns Party newspaper. He too condemned racism but faced a sea of catcalls and angry chants despite exhortations for silence and respect by Singh and co-host, comedian Ali Jahangiri.
Actor, comedian and author Antti Holma satirically performed a song using Immonen's text as lyrics. Other performers included rock and pop stars such as J. Karjalainen, Jukka Poika, Maija Vilkkumaa and rap group Atomirotta with Finnish-Moroccan guest vocalist Manna. More are to perform at a follow-up event at the Tavastia rock club after the rally, which is expected to end around 8pm.
Halla-aho, Tuomioja in radio clash
Earlier on Tuesday, Tuomioja argued on Yle Radio 1 that the ideology behind the Nordic region's most violent act at the hands of mass killer Anders Breivik is similar to the rhetoric practiced by Immonen and fellow Finns Party member, MEP Jussi Halla-aho. Immonen published his statement two days after the anniversary of Breivik's Utøya attack in Norway.
For his part, Halla-aho described Immonen's comments as 'normal political discourse' and said that internal party differences should be handled in-house, rather than via the media.