Unfreakingbelievable
KELA is the Finnish national social welfare (also reitement) insurance organization, and the minister in question is, Laura Kaarina Räty, Finnish National Coalition Party member. She is the former Minister of Social Affairs and Health.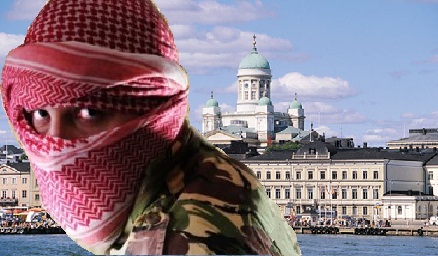 Belonging to a terrorist group will not stop Kela social aid
LEHTIKUVA
The Finns Party MP Mika Raatikainen made ​​a written question to the granting of financial support in society for persons engaged in terrorist groups.
Known to the authorities of about 40 people who have gone to Syria from Finland or elsewhere in the Middle East to join terrorist groups.
– The actual number may be higher, and some of the terrorists probably already returned back to Finland, says Raatikainen.
– I asked Minister Laura Räty what steps the government is taking that taxpayers have to finance in the form of social assistance to activities of the persons who have joined terrorist groups in Syria or elsewhere, and who are known by the authorities.
The Finns funded
Minister's response was what Raatikainen believes to be scandalous.
– Räty said that the belonging to a terrorist organization in Syria or elsewhere, is not a reason to discontinue the payment of social security benefits granted by the Social Insurance Institution for such activities or accompanying family members residing abroad.
– This Finnish taxpayers are forced to finance terrorist activities. This does not go to my sense of justice, in the least, Raatikainen wonders.
NOTE: The Finnish government is in direct violation of UNSCR 1373, member states shall fund or come to aid terror organizations.