Calling it "Erdoğan Stadium"……..
Just one more target to hit when they launch rockets from it into Israel.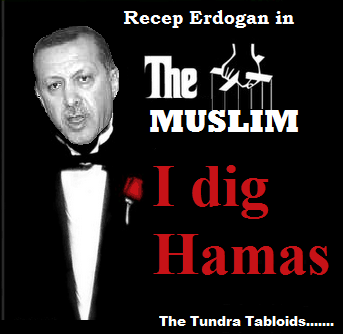 Turkey to build Erdoğan Stadium in Gaza
Palestinian bride holds a poster of Turkish President Tayyip Erdogan during a mass wedding for 2000 couples in Gaza City May 31, 2015. Reuters Photo
Turkey is set to build a 20,000-seat stadium to international standards in the Gaza Strip to support sports in Palestine, officials revealed on July 14.
A member of the Higher Council of Youth and Sports in the Gaza Strip, Abd al-Salam Haniyeh, said the Turkish Cooperation and Coordination Agency (TİKA) would build the stadium.
"The approval for the stadium's construction by Turkish President Recep Tayyip Erdoğan is one of the best contributions Turkey has provided to Palestinian sports," he said.
Haniyeh added the stadium would be named Erdoğan Stadium.
Earlier on July 12, TİKA organized an iftar for 700 Palestinian athletes and donated $225,000 to Palestinian sports institutes, Haniyeh said.
According to data provided by the Palestinian Sports Ministry, a total of 30 sports facilities were destroyed and 32 athletes were killed in the Israeli offensive in Gaza last summer.