I guess they've finally figured out that burning people alive, raping them, selling them into slavery, beheading them, blowing children up with explosives, blowing the heads off prisoners in chain-like explosions are a PR disaster.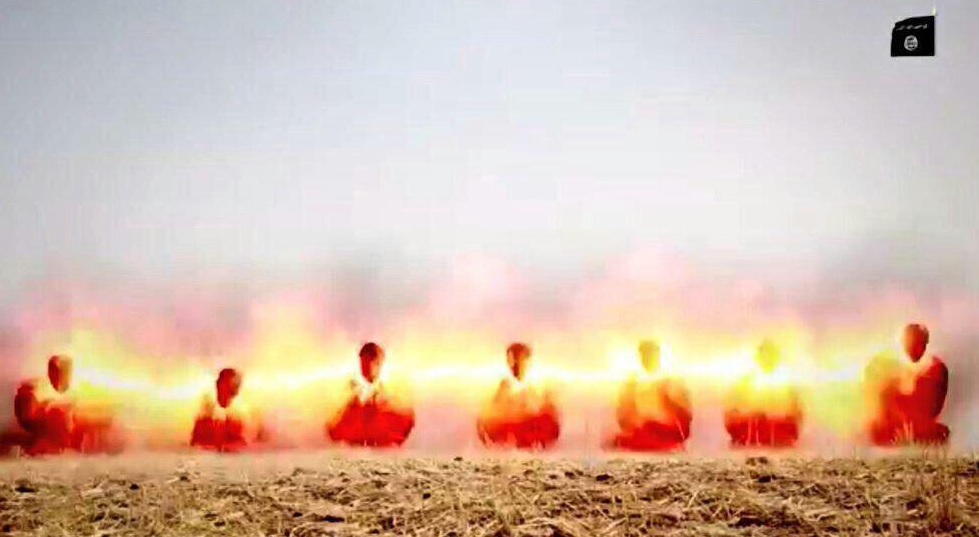 ISIS chief Abu Bakr al-Baghdadi BANS extremist group from releasing any more graphic execution videos to 'spare the feelings of fellow Muslims and their children'
al-Baghdadi is understood to have sent a letter to ISIS media offices 
Orders them to stop creating gruesome videos which could scare children
Most recent depraved clip showed a child beheading a man in Syria 
But order is said to have divided opinion among the Islamic fanatic
ISIS chief  Abu Bakr al-Baghdadi has issued a decree banning the barbaric execution videos his militants have become famous for – because he's worried about their image.
al-Baghdadi is said to have sent a letter to all of his media offices saying they were no longer allowed to show graphic, violent scenes in their carefully edited videos, which caught the attention of the wider world with the emergence of 'Jihadi John' in 2014.
He is said to have claimed the decision was based on not offending other Muslims, who might think the videos are scary for children.
Orders: ISIS chief Abu Bakr al-Baghdadi is said to have sent a letter to all of his media offices saying they were no longer allowed to show graphic, violent scenes in their carefully edited videos
Read more: h/t: BUCK