Lessons that should have been learned long ago: You do not negotiate with two-bit terror regimes.
Iran 'Negotiations' Involved a Lot of Iran Shouting at Hapless U.S.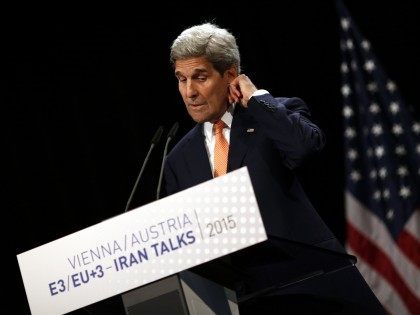 The New York Times published an embarrassing look at what went on behind the scenes during the long, long months of "nuclear negotiations" with Iran. Apparently, it involved a good deal of Iran shouting at the hapless U.S. team and declaring its demands non-negotiable, while Team Obama threw in one towel after another.
NOTE: Miserable fools.