And it was all enforced upon an unknowing and unwilling U.S. population. 
This is how a society dies, it's how the circle of liberty shrinks and fades away as muslims assert themselves and impose their values and way of life (the same values and way of life that has left their own societies that they've left, impoverished, destitute and totalitarian) on the rest of Americans.
IMMIGRATION TO SWELL U.S. MUSLIM POPULATION TO 6.2 MILLION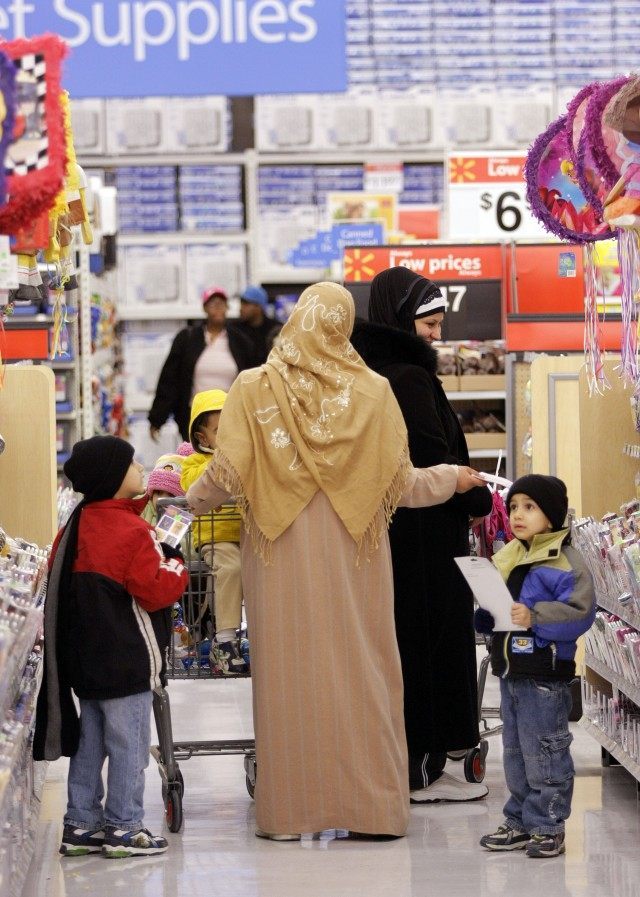 Bill Pugliano/Getty Images
The Associated Press and NBC are now reporting that Tennessee gunman Muhammed Youssef Abdulazees was an immigrant from the Muslim nation of Kuwait.
According to U.S. Census Data, the United States admits roughly 100,000 Muslim immigrants legally each year, representing the fastest growing block of immigration into the United States. Tennessee, in fact, is home to one of the fastest growing immigrant populations in the country, causing the President to give a recent speech there in favor of expansive immigration. The Mayor of Nashville has launched a New American Advisory Council to help facilitate the legally-sanctioned transition from the previous inhabitants of Nashville to the new ones.
Both of Tennessee's Senators, Sen. Lamar Alexander (R-TN) 24% and Sen. Bob Corker (R-TN) 51%, helped pass the Senate's Gang of Eight bill which would have tripled the number of green cards issued over the next ten years.
Unlike illegal immigrants, legal immigrants invited into the United States with green cards are granted automatic work permits, welfare access, and the ability to become voting citizens.
Pew Research has estimated that immigration will cause the population of U.S. Muslims to more than double over the next two decades—from 2.6 million in 2010 to 6.2 million in 2030. This demographic change is entirely the product of legal admissions–that is, it is a formal policy of the federal government adopted by Congress.