NICE GOING DANIEL!
Obama has nothing to say about this…….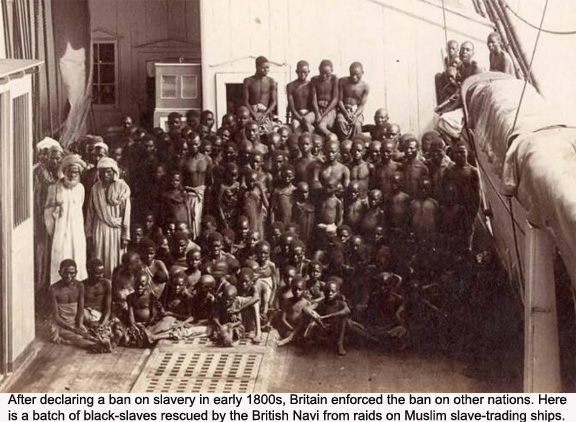 But plenty to say about this…..
Gohmert Reads to Congress from Greenfield Article on Islamic Racism
The hypocrisy of censoring Dukes of Hazzard while opening door to Islamic racism.
When Obama condemned Christianity for the Crusades, only a thousand years too late, in attendance was the Foreign Minister of Sudan; a country that practices slavery and genocide. Obama could have taken time out from his rigorous denunciation of the Middle Ages to speak truth to the emissary of a Muslim Brotherhood regime whose leader is wanted by the International Criminal Court for crimes against humanity. But our moral liberals spend too much time romanticizing actual slaver cultures.

It's a lot easier for Obama to get in his million dollar Cadillac with its 5-inch thick bulletproof windows, a ride Boss Hogg could only envy, and chase down a couple of good ole boys than it is to condemn a culture that committed genocide in our own time, not in 1099, and that keeps slaves today, not in 1815.

Even while the Duke boys were being chased through Georgia, Obama appeared at an Iftar dinner; an event at which Muslims emulate Mohammed, who had more slaves than Robert E. Lee. There are no slaves in Arlington House today, but in the heartlands of Islam, from Saudi mansions to ISIS dungeons, there are still slaves, laboring, beaten, bought, sold, raped and disposed of in Mohammed's name.

Slavery does not exist under the Confederate flag eagerly being pulled down. It does exist under the black and green flags of Islam rising over mosques in Iraq, Saudi Arabia and America today.

In our incredibly tolerant culture, it has become politically incorrect to watch the General Lee jump a fence or a barn, but paying tribute to the culture that sent the slaves here and that still practices slavery is the culturally sensitive thing to do. In 2015, slavery is no longer freedom, but it certainly is tolerance.