If it were news about Israel, the headlines across the world would be condemning them, but since it's just arabs killing arabs……
Yemen crisis: Many die in Saudi-led coalition air strike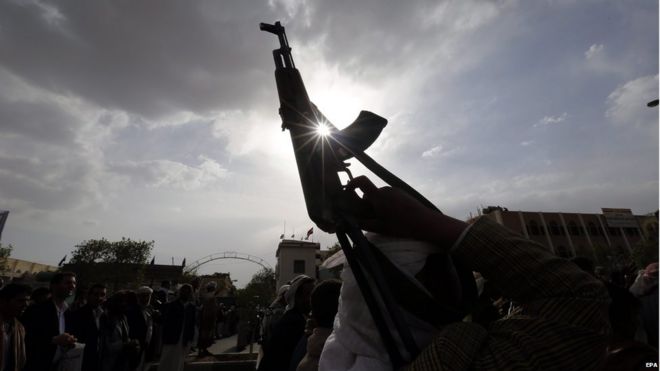 An air strike by the Saudi-led coalition has killed at least 30 people in the southern Yemeni port city of Aden, witnesses there have said.
It is unclear how many of the dead were were civilians or Houthi rebels who the coalition planes have been targeting.
The rebels captured the capital, Sanaa last year, forcing President Abdrabbuh Mansour Hadi into exile.
Some 3,000 people have been killed since the Saudi-led campaign began in March, the UN says.
The latest strike hit a marketplace in Fayoush, a suburb of Aden, witnesses there said.