Alternative headline: Italian police arrest honest muslim for preaching islam 101.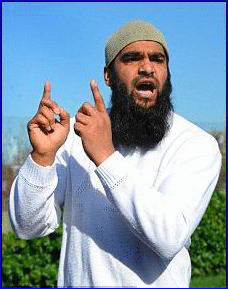 Police in Pisa arrest Moroccan accused of using Internet to incite Muslims to acts of terror
ROME –  Italian police have arrested a Moroccan man near Pisa for allegedly using Facebook and other social media to incite Muslims to use terrorism.
Pisa's anti-terrorism police squad head Gonario Antonio Rainone said 24-year-old Jalal El Hanaoui, who was jailed Monday, had posted photos of the Leaning Tower of Pisa, the Statue of Liberty and other architectural sites on Facebook and with slogans attempted to "instigate the faithful to spread Islam even using terrorism" and other violence. Rainone said there was no indication of planning for any attack.