Once again, Nigel Farage. Be sure to check out the reaction by one of the MEP's seated, listening to his warning.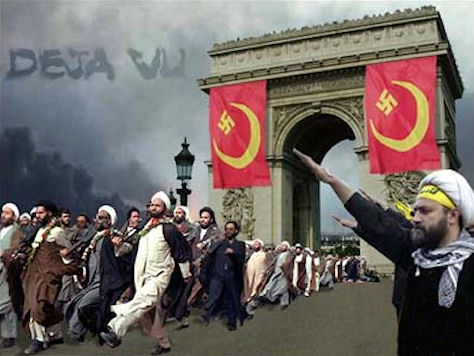 ISIS WILL SMUGGLE TERRORISTS TO EUROPE FROM LIBYA, WARNS FRENCH DEFENCE MINISTER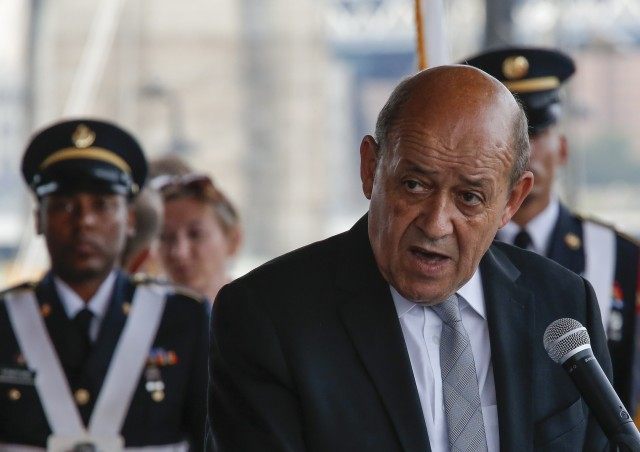 KENA BETANCUR/AFP/Getty Images
Echoing comments previously made by Nigel Farage and the head of the EU's judicial cooperation agency Eurojust, the French Minister of Defence, Jean-Yves Le Drain, today warned that in the absence of a political solution an Islamic State (IS) controlled Libya – "a thieves' den and a terrorists' den" – would be the perfect embarcation point for terrorists to infiltrate migrant ferry boats to Europe.
Visiting Washington, D.C., for meetings with Secretary of Defense Ashton Carter, Le Drian made the comments at a meeting hosted by The German Marshall Fund of the United States.
Le Drian explained to the audience that Libya is no longer a functioning state and that he was warning some time ago of the arrival of IS before it had actually taken root there. He said it has been an arms and drugs bazar for a while, but now it is also a terrorist base. Although IS is there, France and its allies, backed by America's financial and logistic support, have been able to stop the progression of terrorist groups and put them "on their back foot" for now.
That accepted, he said that what he calls the "terrorists' den" is much larger than the south of Libya today. Le Drian explained: "[IS] which started to be present on the eastern side of Libya, not very far from Tobruk, in and around Derna, where they have a training camp. Well now they took Sirte, they took the airport and they occupy 200 kilometres of Libyan coast and they keep going ahead and spreading."