One thing is for sure, after all the dust settles and the last head rolls, Syria is forever changed.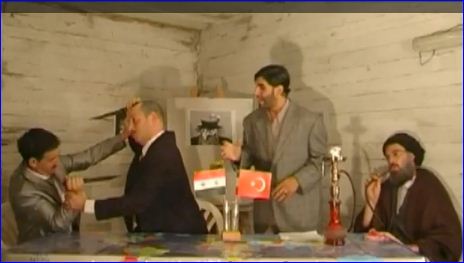 Syrian troops and Hezbollah besiege border mountain resort
Syrian elite forces backed by Hezbollah fighters besieged a rebel-held mountain resort near the border with Lebanon under the cover of intense airstrikes by Syria's air forces.
The capture of Zabadani would tighten Hezbollah's grip on Syrian territories bordering Lebanon and strengthen the Syrian government's control over of the Beirut-Damascus highway.
Zabadani has been held by rebels since shortly after Syria's crisis began in March 2011. The conflict has killed more than 220,000 people and wounded at least a million, according to the United Nations.
In what appeared to be retaliation for the Zabadani offensive, rebels shelled Damascus, striking several neighbourhoods including the central Baghdad Street district. Another shell hit Damascus' famous Dama Rose hotel, previously Le Meridien.
The Syrian state news agency reported that one person was killed and two wounded.