Not Islamic enough.
No one is safe from Islam 101'ers. It's in keeping with Islamic norms, the most hate (outside of intrinsic hatred of the Jews) is reserved for those who are within the islamic camp but are not pure enough (mohamed approved) for the 101'ers.
BOKO HARAM KILL 148 PEOPLE IN VILLAGE RAID AND EVENING PRAYER MOSQUE ATTACK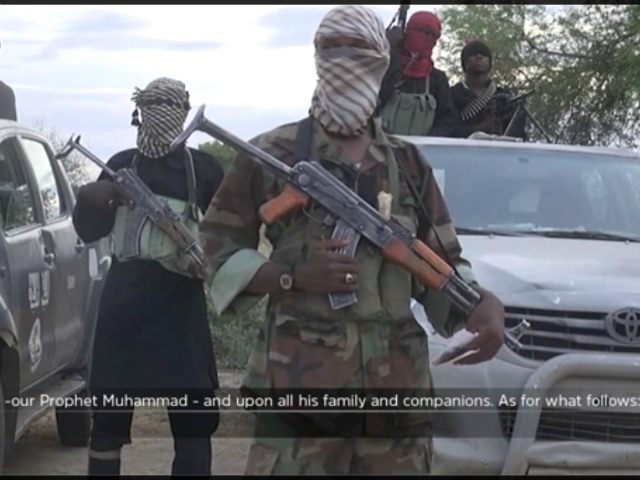 Sola West Africa/screenshot
Nigerian jihadist group Boko Haram, which has pledged allegiance to the Islamic State, may have killed up to 148 people and "at least" 97 in northeastern Borno State, specifically targeting evening prayers by Muslims in order to maximize their death toll.
The Agence-France Presse is reporting that 97 is the lowest estimate of the number of dead in the terrorist group's home province. That figure may be the result of only one attack on the Borno village of Kukawa, where the terrorists raided homes and set corpses on fire. One eyewitness estimated that more than 50 Boko Haram jihadists attacked the village at once, destroying entirely neighborhoods and leaving whole families dead.
Kukawa lies near Lake Chad, known to be a contentious area thanks to Boko Haram. The group has used islands in the lake the hide and attacked a number of villages located on the lake itself. A military figure confirmed to Reuters the 97 death figure, adding that "many people were killed" and the death toll may ultimately "be very high."