Yes, even the ADL, once rid of Foxman that is, is now polling Islamic anti-Semitism.
Truth is, the numbers are more than likely even higher if the responders were caught with a hidden microphone talking about what they really feel about Jews. It's in their Islamic DNA.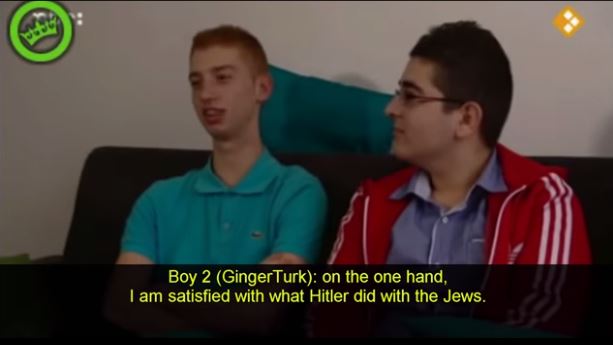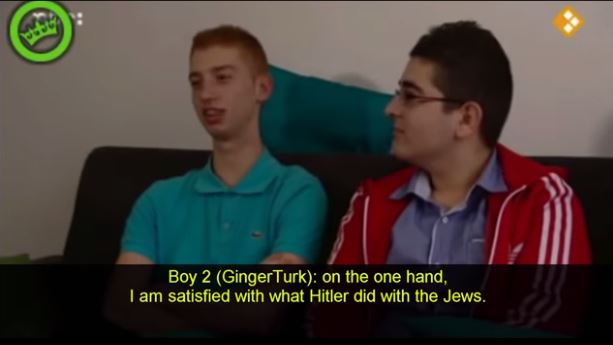 THE ANTI-SEMITISM INDEX SCORES WERE EXTREMELY HIGH FOR MUSLIMS ACROSS ALL SIX OF THE EUROPEAN COUNTRIES SAMPLED, WITH THE LOWEST LEVEL RECORDED IN FRANCE:
Belgium: 68 percent of Muslims harbor anti-Semitic attitudes, compared to 21 percent overall;
Spain: 62 percent, compared to 29 percent overall;
Germany: 56 percent, compared to 16 percent overall;
Italy: 56 percent, compared to 29 percent overall;
United Kingdom: 54 percent, compared to 12 percent overall;
France: 49 percent, compared to 17 percent overall.
New ADL Poll Finds Dramatic Decline in Anti-Semitic Attitudes in France; Significant Drops in Germany and Belgium
Update of ADL Global 100 Poll Shows Anti-Semitism Markedly Higher Among Muslims in Six European Countries
New York, NY, June 30, 2015 … In the aftermath of the shocking violence against Jews in Western Europe the past year, the level of anti-Semitic attitudes among the general population in France showed a dramatic decline, while Germany and Belgium registered significant reductions, according to a new poll from the Anti-Defamation League (ADL) released today.
The ADL poll of adults in 19 countries, fielded March 10 through April 3, 2015, found minimal change in the levels of anti-Semitic attitudes in most of the countries compared to a year ago, when the League polled 102 countries in a groundbreaking worldwide survey of anti-Semitism, the ADL Global 100 Index.
The most pronounced difference was found in France – scene of the horrific terror attacks earlier this year targeting Jews and journalists – where the number of those expressing anti-Semitic attitudes plummeted from 37 percent in 2014 to 17 percent in 2015. Germany likewise experienced a decline from 27 to 16 percent, and Belgium from 27 to 21 percent.  ADL polled an additional 500 respondents in each of these three countries to confirm the overall declines in anti-Semitic attitudes.
For the first time, the ADL poll measured Muslim attitudes toward Jews in six countries in Western Europe finding that acceptance of anti-Semitic stereotypes by Muslims in Belgium, France, Germany, Italy, Spain, and the U.K was substantially higher than among the national population in each country.