Mohamed would have been pleased.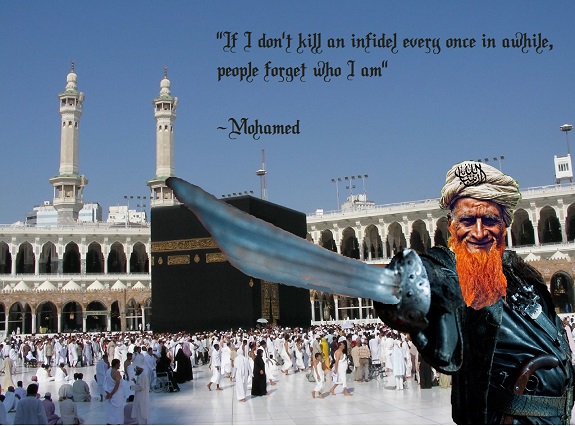 Eyewitnesses have described how the depraved gunman 'laughed and joked' with holidaymakers on a Tunisian beach before he mercilessly opened fire on them – slaughtering 37 and injuring another 36. Armed with an AK47 which was hidden underneath his parasol, Seifeddine Yacoubi was choosing who he wanted to kill in Sousse – even telling some to 'go away'.
The massacre that ensued left at least five Britons dead, although the Foreign Secretary has warned the true number could be much higher. He began firing on the sand before violently bursting into the lobby of a nearby hotel. The bodies of his victims were covered with towels on the beach where he gunned them down (pictured).
One of those killed was Lorna Carty (inset) from Ireland, who had taken her husband Declan on holiday to help him recover from his recent heart surgery. The assassin was later pictured stalking the streets of Sousse (left) looking for more victims before Tunisian police shot him dead.