Looking in the wrong direction.
It's not guns that are the problem, it's the media which pimps these perps in a seemingly endless 24/7 news loop which has an adverse affect in highlighting these atrocities. It's also a fact that if more law abiding citizens arm themselves, the number of gun related homicides would reduce, especially in the areas where it is known that people have weapons.
Sad but true, the national hype over these homicidal maniacs is what drives others (with dreams of immortality) to commit violent acts of multiple murder to massage their extremist narcissism. Norway's Breivik is a case in point. Violating Second amendment rights to bear arms will not stop these crimes, the media will still be 24/7 looping their deeds, which will be inciting other mental cases to commit these same acts time and again.
OBAMA: GUNS PART OF 'A LEGITIMATE SET OF TRADITIONS' THAT NEED 'COMMON SENSE' CONTROLS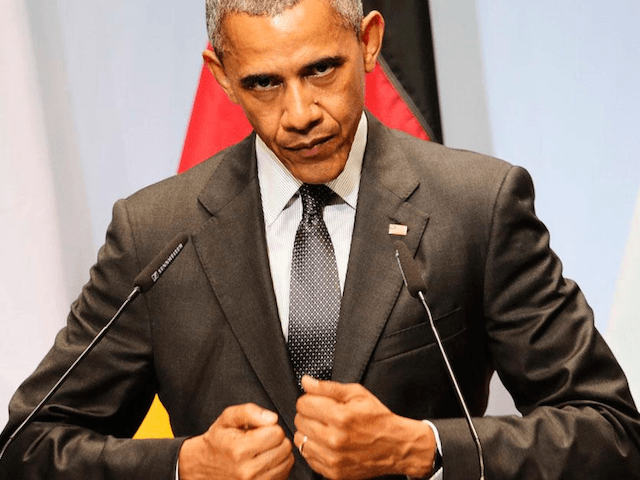 AP
On June 19, President Barack Obama gave an interview to WTF with Marc Maron in which he described guns as part of "a legitimate set of traditions" that need to be subject to "common sense" controls.
At the same time, he cited the NRA's "grip" on Congress and "public apathy" as two major hindrances to securing those controls.
According to Reuters, Obama told Marc Maron that "guns are an important part of many Americans' heritage." He then said:
It's part of how they grew up, part of the bonding they had with their dad. The question is just: is there a way of accommodating that legitimate set of traditions with some common-sense stuff that prevents a 21-year-old who is angry about something or confused about something or is racist or is deranged from going into a gun store.
The last part of that statement relates to CNN report that alleged gunman Dylann Roof bought his gun at gun store in Charleston in April. Ironically, this means he passed a background check–the very background check that has been the cornerstone of the "common sense" gun control push undertaken by Obama, Senator Joe Manchin (D-WV), Gabby Giffords, Moms Demand Action, Everytown for Gun Safety, and Sandy Hook Promise since December 2012.
NOTE: The notion of a free society is in direct contradiction to utopianism (or which the latter can't be achieved in any society).