All the same to me, IslamoNazis are IslamoNazis even when boiled in sesame seed oil.
REPORT: TERROR ATTACKS RISE, ISIS REPLACES AL-QAEDA AS TOP TERRORISTS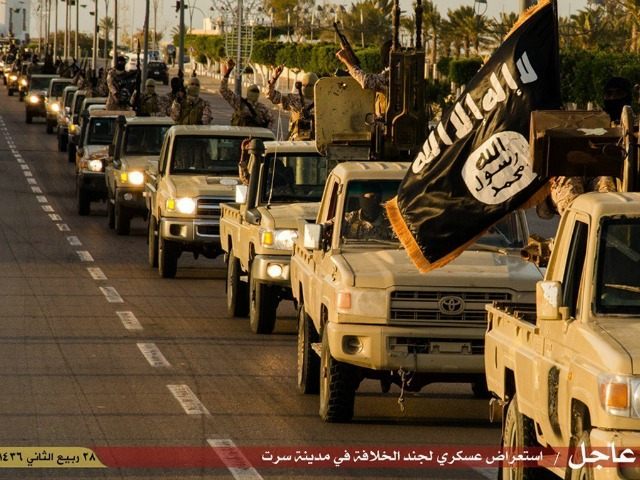 AFP PHOTO / HO / WELAYAT TARABLOS
According to the State Department, the number of terrorist attacks worldwide increased by one third in 2014, with 80 percent more fatalities. The report also stated the Islamic State (ISIS/ISIL) has replaced al-Qaeda as the world's largest terrorist group.
ISIS in Syria and Iraq and Boko Haram in Nigeria are the main contributors to the massive spike, while "[A]ttacks in Pakistan, the Philippines, Nepal and Russia decreased." The largest attack occurred in Mosul, Iraq, where ISIS slaughtered 670 Shi'ite prisoners.
"The ongoing civil war in Syria has been a spur to the worldwide terrorism events,"explained Tina Kaidanow, the State Department's coordinator for counterterrorism. "There is an appeal of ISIS globally."