Because Obama hasn't any problems with this type of IslamoNazis.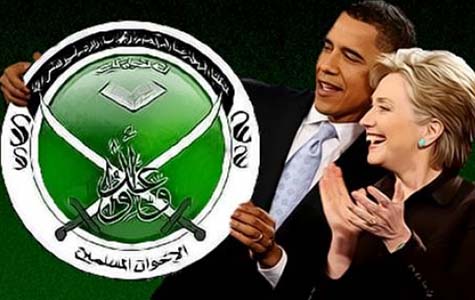 Obama Has Remorse for Morsi
The President is "troubled" over the death sentence to the Muslim Brotherhood leader whom he once congratulated.
Published: June 17th, 2015
President Barack Obama is "deeply troubled" over yesterday's death sentence to former Egyptian president Mohammed Morsi, who led the Muslim Brotherhood's violent rebellion against Hosni Mubarak and then wears thrown out of office for the same crimes as his predecessor.
White House spokesman Josh Earnest said:
We are deeply troubled by the politically motivated sentences that have been handed down against former president Morsi and several others by an Egyptian court today. The United States has repeatedly raised concerns about the detention and sentencing of a variety of political figures in Egypt. We are concerned that proceedings have been conducted in a way that is not only contrary to universal values but also damaging to stability that all Egyptians deserve.
The death sentence actually was a confirmation of the same ruling previously delivered by an Egyptian court, which re-affirmed it Tuesday after its approval by the Grand Mufti. Morsi will appeal the ruling.
Morsi was convicted for murder and kidnapping during a massive jailbreak he helped organize in the uprising against Hosni Mubarak in 2011. He also was sentenced on Tuesday to 25 years in jail, which is considered "life" in the Egyptian courts, for espionage.
Mubarak was a ruthless autocrat who maintained stability with the usual Middle East Arab anti-democratic rule.