Too bad no one was around to uncover mohamed's: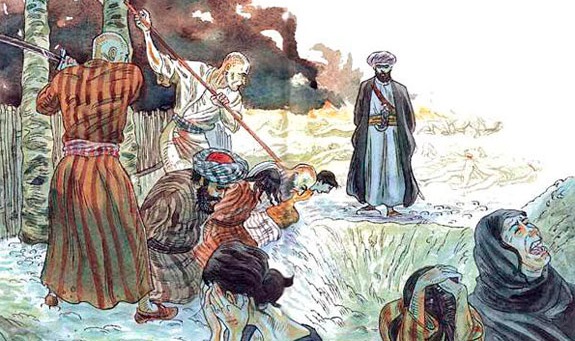 Isis's deadliest atrocity: 600 bodies confirmed found following 'worst massacre' by jihadists
Reports suggest as many as 1,700 were killed in total at Camp SpeicherWarning: Some people may find the images below distressing
The bodies of almost 600 victims from one of the worst atrocities ever committed by the Isis militant group have been exhumed from sites in northern Iraq, officials have said.
Speaking at a press conference in Baghdad, Iraq's human rights minister Mohammed al-Bayati gave the latest update on a body count that is expected to continue to rise – possibly even double.
The bodies are all those of young air cadets, massacred after the fall of the northern city of Tikrit to Isis almost exactly one year ago.
Tikrit, famous for being the home town of Saddam Hussein, fell to the so-called "Islamic State" on 12 June 2014, two days after the larger city of Mosul, now the group's biggest stronghold in Iraq.