So now that the mob mentality has been appeased, look for other officers who were just doing their jobs to leave the force when placed in untenable positions.
He said that children of color are taught to fear the police. "We don't teach that in my church," he said, "but unfortunately, many are raised to fear the police." He said that was likely why the girl was resisting.
MCKINNEY BLACK PASTOR: 'I UNDERSTAND WHY THE OFFICER DREW HIS GUN'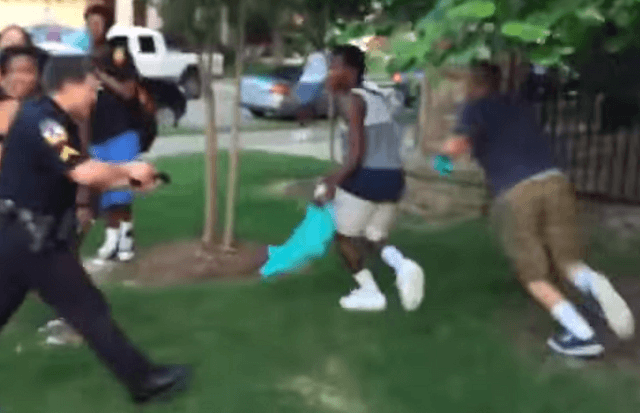 Photo: YouTube/Brandon Brooks
McKINNEY, Texas – A local pastor told Breitbart Texas he understood why a McKinney police officer pulled his gun on the two young men who charged towards him as he was attempting to detain a teenage girl. The comment from the pastor, who did not give his name, came during a conversation just prior to Monday night's march by activists through the McKinney community of Craig Ranch.
"I understand why he pulled his gun," the pastor told this writer. "A large number of people were charging up to him and he had reason to be afraid."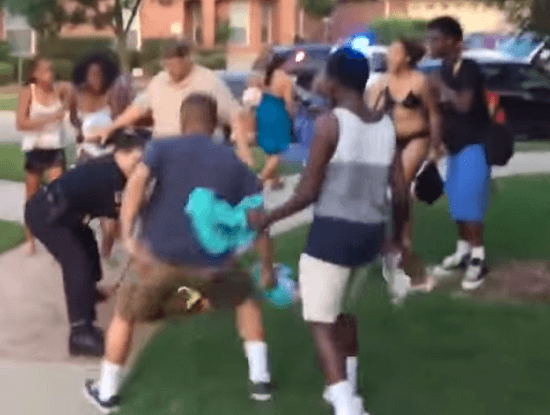 The officer was attempting to detain a teenage girl who repeatedly refused orders to leave. After telling the girl he was detaining her for non-compliance, she resisted his attempts to control her, and he was forced to wrestle the bikini-clad girl to the ground.
While he was attempting to gain control of the girl, who continued resisting, several people – including two older teenage males – charged towards the officer. The two males were particularly aggressive, and one was seen reaching to his waistband on his left side. They charged towards the officer on his gun side, which would put him in a state of concern for control of his weapon, other officers have told Breitbart Texas.
The pastor said he disagreed with the officer's decision to take the teenage girl to the ground, but he said again that he understood the fear the officer likely felt when being aggressively charged.