Excellent.
We don't need to take foreign policy advice from the American President. The last time we did that it was called the Iraq War.

— Nigel Farage (@Nigel_Farage) June 7, 2015
FARAGE TO OBAMA: BUTT OUT OF BREXIT!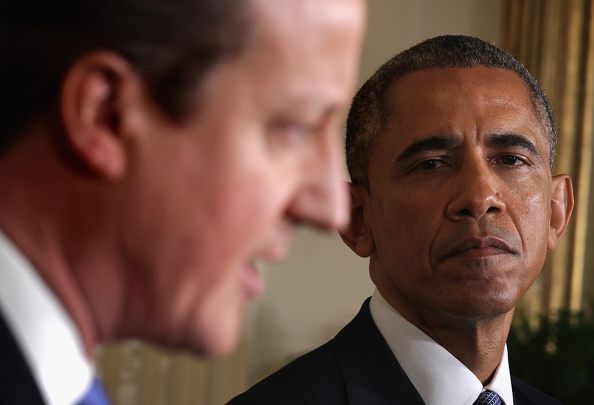 Getty
U.S. President Barack Obama has attracted the ire of UKIP leader Nigel Farage after advising Britain not to leave the European Union.
Obama – whose interests in the UK staying in the EU are predominantly centered around the Trans-Atlantic Trade and Investment Partnership (TTIP) deal – told Prime Minister David Cameron and reporters that he "looked forward" to Britain staying in the European Union.
The sentiment attracted attention from UKIP leader Nigel Farage, who used his speech at his party's South East conference this weekend to fire the starter pistol for the Out, or 'No' campaign. 
Farage told Obama via Twitter, "We don't need to take foreign policy advice from the American President. The last time we did that it was called the Iraq War."