Their own.
Against armed former marines and bikers? The jihadis haven't a chance.
ISLAMISTS PROMISE 'KUFFAR BLOOD' WILL SPILL AT PHOENIX 'DRAW MUHAMMAD' CONTEST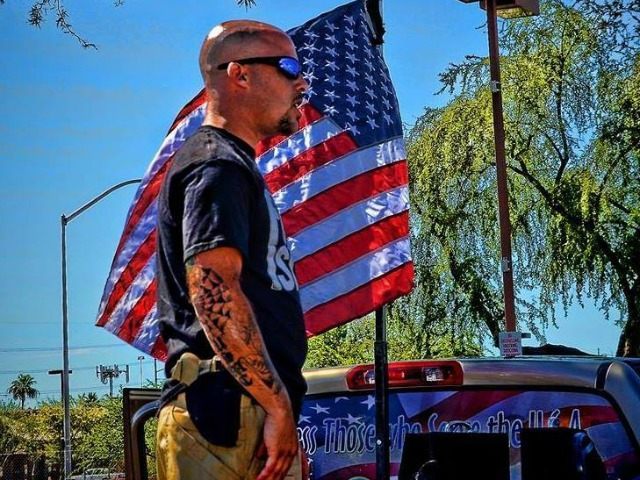 Breitbart News previously reported that former Marine Jon Ritzheimer and fellow bikers will be holding a "Draw Muhammad" contest Friday night at 6 p.m. Islamists now warn participants not to bring their children with them if they love them, promising blood spill if Muhammad is drawn.
According to Gateway Pundit, "Islamists have promised to murder the attendees [at the contest] tonight in Phoenix."
GP shows screenshots of various tweets from @DAWLATNAH–some with an ISIS flag avatar and others with an Islamic cleric avatar.
One tweet, sent May 28 at 10:14 pm from an account that has since been suspended, says, "WARNING IF U LOVE UR CHILDREN DONT BRING THEM IN THE EVENT TODAY THE WILL SPLIT OF BLOOD IN THE EVENT OF MUHAMMAD SAW DRAWINGS."
Another tweet that was sent on May 28 from an acount that has also been suspended says, "WHO EVER LOVE HER OR HIS CHILD DONT TAKE THEM IN THE EVENT WE PROMISE U WE WILL DRINK UR BLOOD."
A separate Twitter account named Shariah Will Rule tweeted, "If an attack happens at that contest and loads of people die you brought upon yourselves, I won't care in the slightest." And from that same account: "You stupid kuffar clearly did not take from the Charlie Hebdo attacks. You guys are truly deaf, dumb & blind."