It was never a marriage, but state sanctioned rape for the rest her lifetime.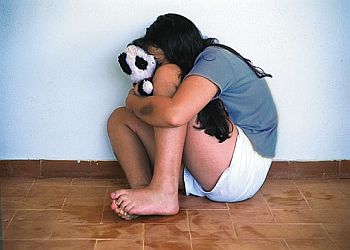 All because of Mohamed, who "married" a 9 yr old (and raped her into submission) is considered the supreme role model for human character.
Murder charges against 15-year-old girl accused of using rat poison to kill a 35-year-old man she was forced to marry are dropped by Nigerian court 
Prosecutors had sought death penalty for accused Wasila Tasi'u
Said it was 'with a heavy heart' they dropped the case against her  
Umar Sani, who had two wives, died days after marrying her in Kano state 
Human rights campaigners maintained she was victim of abuse 
A child bride accused of murdering her husband with rat poison has had the charges against her dropped, Nigerian prosecutors confirmed.
Prosecutor Lamido Abba Soron-Dinki asked the High Court in Gezawa, Kano state, to 'terminate the case of culpable homicide against Wasila Tasi'u, who was 14 when she married Umar Sani.
'With a heavy heart, I apply that the accused be discharged,' he said.
Legal sources in Kano said the country had been under pressure to drop the case which angered human rights groups.
Police previously said Wasila had 'admitted' murdering her 35-year-old husband by signing a confession she could not read – with her thumbprint.
Prosecutors had been seeking the death penalty for the teenager, whose farmer husband was found dead just days after marrying her in April last year.
If she had been found guilty, the teenager – who is from a poor and deeply conservative Muslim family and cannot write – could have become the first child in Nigeria to be executed in 18 years.
Human rights campaigners continually expressed outrage over her treatment, saying she should be seen as a victim of abuse.
But the case prompted mixed reactions in her impoverished home state of Kano, where Sharia (Islamic) law is in place alongside the laws of the government.
That, claim some followers, allows child marriage – and 14 is a normal age for a bride.
NOTE: No, Daily Mail, it's not that some Muslims claim, it's in fact, de facto Islamic law.