Beasts.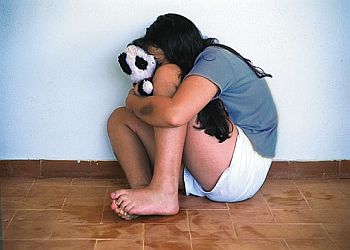 (File photo)
All of this because the police were afraid to be called 'racist' so they turned a blind eye, and the list keeps piling up.
Girl who was 'victim of Asian abuse gang had sex with 60 men after first being approached in Woolworths aged just 12'
Schoolgirl allegedly passed around men after meeting Vikram Singh, 45, while out shopping with her friends
Girl and friend 'groomed into thinking abuse gang were their boyfriends'
She told police she did what men wanted because they made her life 'a bit more exciting'
11 men deny a total of 49 charges including rape and giving girls drugs 
A schoolgirl victim of an Asian abuse gang was used for sex by 60 men after she was approached by a middle-aged father in a branch of Woolworths when she was just 12, a court heard today.
The girl and her friend were allegedly abused by 11 men from Aylesbury, Buckinghamshire after being groomed into believing the men were their boyfriends, and what they were being subjected to was normal.
The men are standing trial accused of 'horrific sexual assault on a massive scale' and between them deny a total of 49 charges including rape, conspiring to facilitate child prostitution and drugging one of the girls in order to have sex with her.
Jurors at the Old Bailey were told that both girls came from broken homes and wanted to feel grown up when they were taken in by the men, with one saying they made her life 'a bit more exciting'.
They were bought alcohol, drugs and gifts by the men to gain their trust before being shared around the group, often being raped by three or four men at a time, Oliver Saxby QC, told the court.
'This case concerns child sexual exploitation on a massive scale,' said Mr Saxby. 'It features two young girls who were employed and sexually abused from the age of 12 or 13.'
He continued: 'Both girls were from unstable backgrounds, making perfect targets. Their lives were 'off the rails'. They were looking for excitement, for attention. For somewhere to hang out, away from school and home.
'They were wanting to feel grown up. And looked after. And they were easy prey for a group of men wanting casual sexual gratification that was easy, regular and readily available.'
The court was told that one girl, who can only be named as Girl A for legal reasons, was passed between 60 men for sex, after she met married father-of-two Vikram Singh, 45, while out shopping with her friends in the Aylesbury branch of Woolworths in 2006.
He then groomed her, had sex with her and gave her telephone number to other men who then also had sex with her.
She was aged between 12 and 14 when the abuse is said to have taken place, and the court was told that her alleged ordeal only came to light after she had given birth to two children.