Swedish cultural elite (Marxist) in a tizzy as they still seek to re-engineer Swedish society.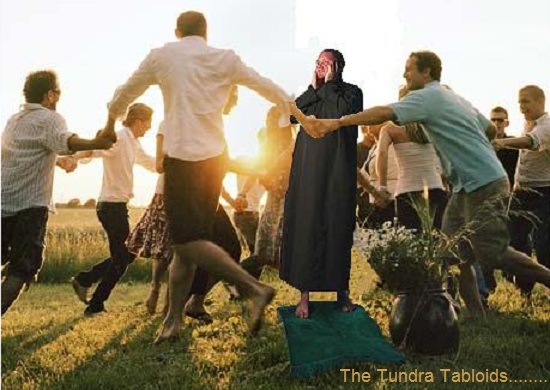 And all this after the iron triangle of the elitist political class, fake mainstream media (including the English language The Local) and the academy have with carte blanche immunity, demonized this party over the last ten years.
NOTE: Like this hit piece with SD leader, Jimmie Åkesson as a cockroach: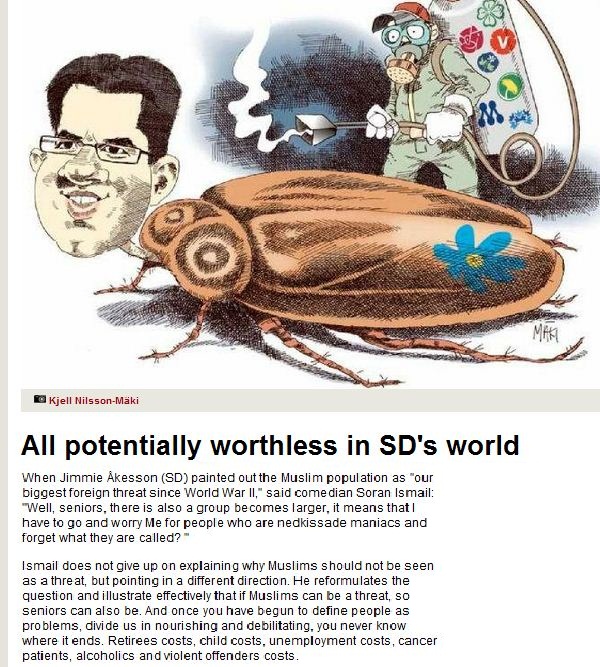 Sweden Democrat support at record high
Jimmie Åkesson of the Sweden Democrats has something to smile about. Photo: TT
Published: 17 May 2015 10:12 GMT+02:00
Sifo's Voter Monitor survey, which was carried out May 4-12, asked Swedes which party they would vote for if elections were held today.
Of the 1,931 people asked, 14.7 percent said they would vote for the Sweden Democrats, up 2.2 percent since a month earlier and almost two percent since the fall.
"It's clear that the Sweden Democrats are benefiting from the political debate over immigration and integration," Sifo chief pollster Toivo Sjörén told the TT news agency.
"This questions is very high on the agenda right now and other surveys have shown that one in four voters think the Sweden Democrats have the best immigration policies," he added.