Lets all hope that Dr.Andrew Bostom, the premier scholar and historian on classical Islamic anti-Semitism and jihad, is invited to attend this time as well.
FRANK GAFFNEY: IOWA NATIONAL SECURITY SUMMIT WILL TACKLE NEED TO DEFEAT JIHAD, SECURE BORDER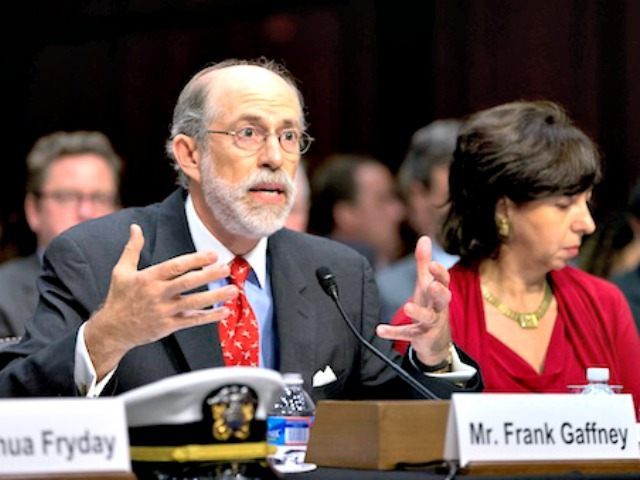 The Iowa National Security Action Summit this Saturday is expected to feature experts and leaders who will address the need to defeat jihad, border security, and the hollowing out of the U.S. military, among other topics, according to the organization hosting the event.
Frank Gaffney, Jr., the president of the Center for Security Policy, spoke to Breitbart News about what to expect from the conference, which is hosted by his organization in partnership with The FAMiLY LEADER Foundation and High Frontier.
The May 16 conference is the second National Security Action Summit hosted by Gaffney's organization.
On March 14, Gaffney's group hosted a conference in South Carolina that drew hundreds of participants as well as preeminent national security experts, senior federal officials, and individuals seeking to lead the nation.
"The national security action summits are issues forums designed to educate the public and their representatives about the critical security challenges we face and the imperative of addressing them decisively," Gaffney told Breitbart News.
"They showcase the necessity of: defeating the global jihad movement and its ideology of shariah; securing our borders and fixing our dysfunctional immigration system; rebuilding America's military; and securing America's electric grid," he continued.
The summits are aimed at "equipping and empowering state and local representatives and their constituents to engage constructively in the national security debate," later added Gaffney.