Unfortunately it can't be done over and over again.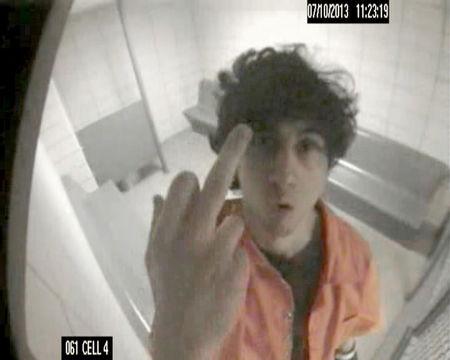 Tsarnaev sentenced to death
Dzhokhar Tsarnaev has been sentenced to death for his role in detonating two powerful backpack bombs in a festive crowd near the finish line of the 2013 Boston Marathon, killing three people and injuring hundreds more in a terrorist attack intended to strike a blow at the United States.
Tsarnaev, 21, had been convicted last month in US District Court in Boston of 17 charges that carried the possibility of the death penalty.
The sentence handed down by the seven-woman, five-man jury came at the end of a lengthy, high-profile trial. Tsarnaev, who had taken a sharp turn from hopeful immigrant college student to radical jihadist, also was convicted for murdering an MIT police officer.
The April 15, 2013, bombing was one of the worst terror attacks in the United States since Sept. 11, 2001.
US District Judge George A. O'Toole Jr. will impose the sentence at a hearing where Tsarnaev's victims will be able to confront him and he also has the option of addressing the court.
The jury took 14 1/2 hours over three days to render its decision on the penalty Tsarnaev faces.
Those in the courtroom for the verdict included Bill and Denise Richard, parents of 8-year-old Martin Richard of Dorchester, the youngest victim of the attack. Despite the devastating impact on their family, the Richards had called for life in prison, rather than death, for Tsarnaev.