Silently ship him out into the night.
REVEALED: THE EXTREMIST PREACHER LIVING FREELY IN WEST LONDON THANKS TO THE HUMAN RIGHTS ACT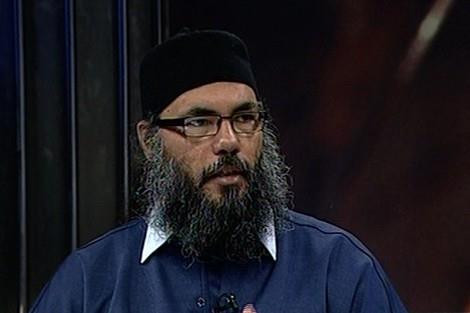 An extremist preacher with links to Jihadi John and the Muslim Brotherhood is living freely in West London in taxpayer funded accommodation, as the British authorities are unable to deport him thanks to the Human Rights Act.
Hani al-Sibai, 54, a trained lawyer, first came to Britain in 1994 and claimed asylum. During his application process he admitted to his connections to Islamist groups including the Muslim Brotherhood, telling the British authorities that he had been tortured in Egypt thanks to his work acting as a lawyer for those groups the Telegraph has reported.
His application was denied, and in 1998 he was jailed pending deportation. However, thanks to human rights laws which state that it is illegal to deport an asylum seeker to a country in which they may be tortured or murdered, his deportation was blocked. The UK has never been able to secure assurances over al-Sibai's treatment from the Egyptian authorities, and consequently he remains in the UK.
al-Sibai now lives in leafy Hammersmith, West London, in a housing association house estimated to be worth £1 million, at the taxpayers' expense. Public funds have also been used to fight off various attempts to deport him over the last fifteen years.
From his home, al-Sibai now runs an effective propaganda campaign for al-Qaeda, including the al-Maqreze Centre for Historical Studies. It is through this propaganda work that al-Sibai is said to have radicalised a number of young Muslims in the UK, including Mohammed Emwazi, otherwise known as Jihadi John.