DEMS & GOP RINO LOVE FEST.
The reason why is because of the fecklessness of the GOP (RINOS), who are more than happy to go along with the Democrats, because, being neo-statists, want to manage big government that they themselves create along with the Democrats.
NOTE: They (GOP) are setting themselves up to go the way of the Whig Party, you can only lie to the people for so long before they finally get it, that they're being taken to the cleaners.
Exclusive: Vote Data Shows Democrats Still Control US Senate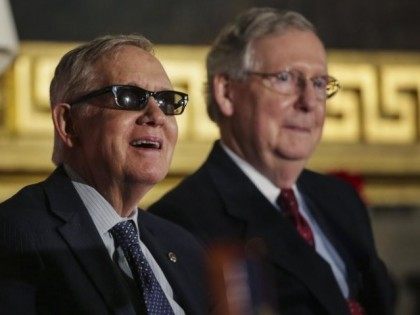 The GOP majority is because of the midterm elections last November, which saw a nine-seat swing in favor of Republicans—one of the biggest in history. But it's quite clear from the empirical data that nothing has changed, and Reid's office is clearly quite happy about it. It's as if he's still the Senate Majority Leader. More here.