Simply said, Armin Laschet is representative of the post-Enlightenment movement, anti-individual freedom and liberty. A neo-statist.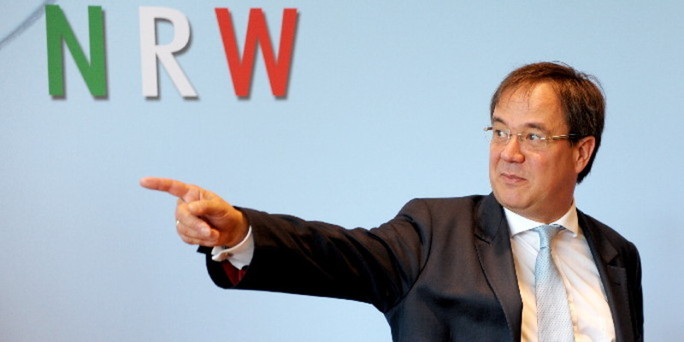 Angela Merkel and her party (CDU) are de facto neo-statists. The irony being, is that the Republican Old Guard which hated Ronald Reagan and his conservative revolution, and now the Tea Party (the GOP's reluctant base), have much more in common with Merkel's party than Laschet is giving them credit for. These RINOS (republican in name only) are happy with big government, being just as willing to manage these socialist appendages of government as he is.
The GOP has effectively scuttled any chance at repealing Obamacare, (only a real conservative president with a sizeable mandate can re-energize the call for a full repeal of the highly unconstitutional, and highly partisan imposed legislation) and they've effectively scuttled any chance at rejecting Obama's highly dangerous nuke deal/treaty with Iran.
Just what alter universe is this highly fact starved German politician hailing from?
H/T: Kumitonttu
CDU supports Hillary Clinton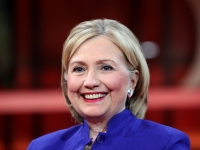 Hillary Clinton on 07/06/2014 at Günther Jauch
Source: via dts News Agency
After Hillary Clinton announced that she's running for president as the Democratic candidate, the CDU decided to abandon its traditional orientation with the conservative Republicans.
"The fundamental message of the GOP is today no longer aligned with the Christian Democratic principles, " said Armin Laschet, leaders of the CDU in North-Rhine Westphalia and deputy chairman of the national party.
"The Republicans fight against the social market economy; on the one hand they demand tax breaks for the super-wealthy while on the other they seek to eliminate universal health insurance.  Their aggressive rejection of multilateral diplomacy for resolving international conflicts is not appropriate for the 21st century.  […] In the last presidential election the Republicans were only able to achieve a majority among older white men.  Immigrants, women and younger voters went with the Democrats."
More here in German. (Trans by Daily Kos)