A lucid moment that's rarely enjoined with another.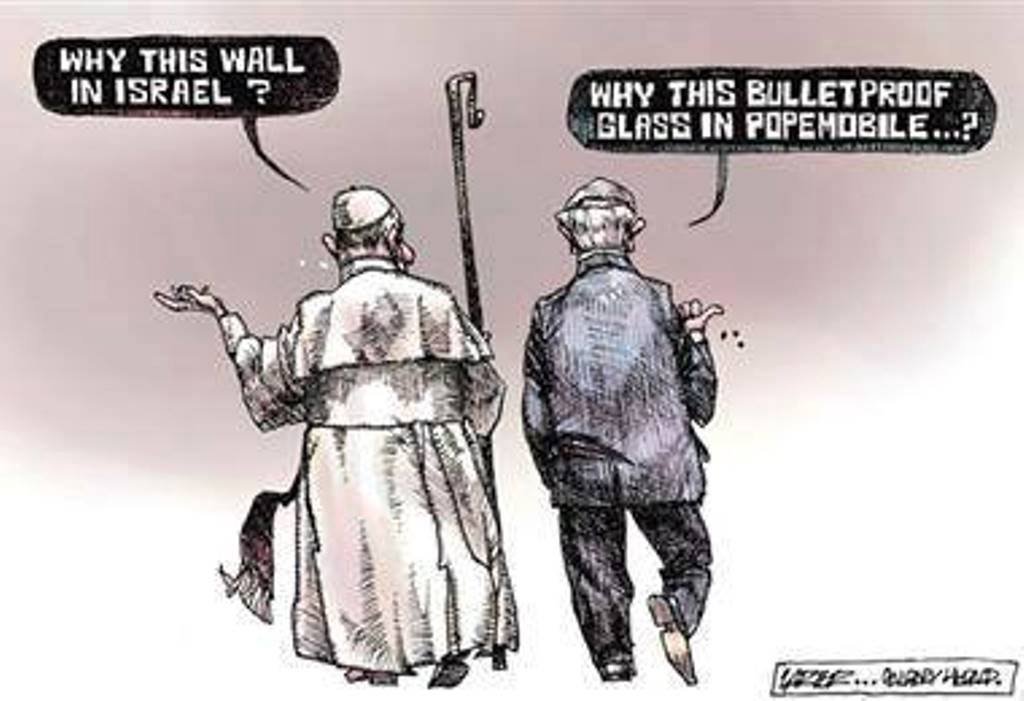 Naming where all this Jew hatred is coming from, at least the lion share of it, is something that most leaders are too weak-in-the-knees about addressing. The Islamic-Leftist alliance is something that has to be exposed, ridiculed, marginalized and destroyed.
NOTE: From time to time I take note of the lunacy of the Left, which correctly chastizes and condemns the mass murder of +6 million very well integrated/assimilated Jews of Europe, and then enforces policies that allow for the importation/flood of tens of millions of non-integrating nor assimilating Jew hating Muslims into Europe, all the while they try to deligitamize and undermine the world's only Jewish state.
Pope Francis Warns of Anti-Semitic Trends in Europe, Calls on Christians to Show 'Solidarity With the Jewish People'
APRIL 20, 2015 4:01 PM 16 COMMENTS  Author: Algemeiner Staff
Pope Francis on Monday signaled the rising tide of anti-Semitism in Europe, calling on Christians to show "solidarity with the Jewish people."
"Anti-Semitic trends in Europe these days are troubling," lamented the Pope. He called on Christians to be "firm in deploring all forms of anti-Semitism, and in showing their solidarity with the Jewish people."
The pope was speaking with a delegation from the Conference of European Rabbis at a meeting that was meant to herald "the beginning of a new working relationship between the two communities to defend their shared values and strengthen inter-religious dialogue."
The pontiff stressed that Jewish-Catholic relations had progressed in a "systematic way" over the past 50 years. He referred to a Vatican declaration, the Nostra Aetate, which half a century ago released Jews from historical charges of deicide.