And the ethnic cleansing of Christians in the ME goes on, and yet, it's Israel (whose on Christian minority is growing and living in peace) that takes precedence in international discussions and lamentations.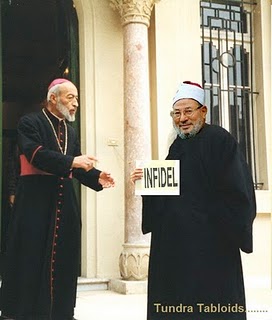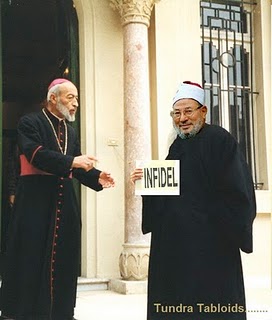 400 Syrian Churches Destroyed, Christianity Nearing 'Extinction' in Mideast — Russian Orthodox Patriarch
Around mid-April, Patriarch Kirill of Moscow and All Russia –who once wrote a letter to Barack Obama beseeching the president to reconsider his foreign policies which enable the persecution of Christians in Syria — spoke again of the threat of Christian extinction in the Mideast during a meeting with Greek Defense Minister Panagiotis Kammenos. In the Russian Patriarch's own words:
I regularly get reports of horrible crimes that are committed there against Christians, especially in northern Iraq. I have visited those places and I remember that there were many churches and monasteries there. The city of Mosul alone had 45 churches. Now there is not a single one. The buildings have been destroyed. Four hundred churches have been destroyed in Syria…  The presence of the Christian minority was a factor that, in a good sense, brought tolerance and good relations between Christians and Muslims…  Now Christianity is the most persecuted religion. The same is happening in Nigeria, Pakistan, and Northern Africa. In some countries of Europe, too, people are prohibited from wearing crosses at work, citing the need for tolerance, do not use the word 'Christmas', do not call Easter – Easter, saying just winter holiday or spring holiday instead.