Here's to hoping that the The Finns Party stomps all their butts.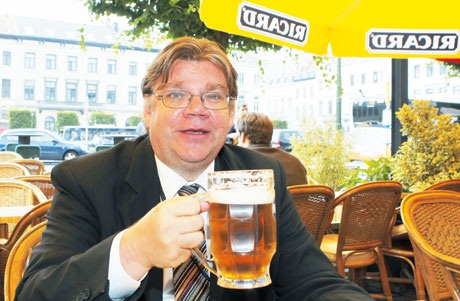 I'm not predicting anything, but the Finns Party, regardless of the media's predictions, will do well.
Finns take to the polls Sunday
Polling stations are open on Sunday from 9am until 8pm as Finnish voters decide who will occupy the Finnish Parliament for the forthcoming four year term. Results from advance voting will start to trickle in shortly after the polls close.
Preparations for the parliamentary elections began last August in the Ministry of Justice. On Sunday morning, the day of the big vote, polling stations must open around the nation just as the clock strikes nine, says the Justice Ministry's election chief Arto Jääskeläinen.
Before voting commences each polling station and ballot box is thoroughly inspected. The voting booths will be empty at 9am, ready to host the first voter, and empty once again dead on 8pm.
"It is essential that the last voter should be inside by 8pm at the latest," Jääskeläinen emphasises.
In large constituencies the counting of votes made in advance of election day will begin at lunch time, meaning that the first results will be publicised shortly after the polling booths close.
Voter turnout hopefully on the rise
Jääskeläinen believes – and hopes – that voter turnout will increase on previous years.
A reform in electoral districts means that the 2015 elections are substantially different from those of years past – what was hitherto four constituencies have now been been merged into two separate constituencies. Jääskeläinen estimates that counting in these new South-East Finland and Savo-Karelia constituencies will take a little more time than usual.
Voters are reminded to check that they are voting in the right constituency – an information notice should have arrived at every home.
A lively turnout for pre-voting gives Jääskeläinen reason to believe that there could be a slight improvement in turnout compared to recent parliamentary elections – from 70.5% to almost 71%. The process of calculating the turnout will begin on Wednesday.
Yle News will update results online as they come in. Meanwhile, interviews in English with all the party leaders can be viewed here.